40 minutes of Fast & Furious: Showdown you'll never get back
"It kinda looks like an iOS, iPhone game."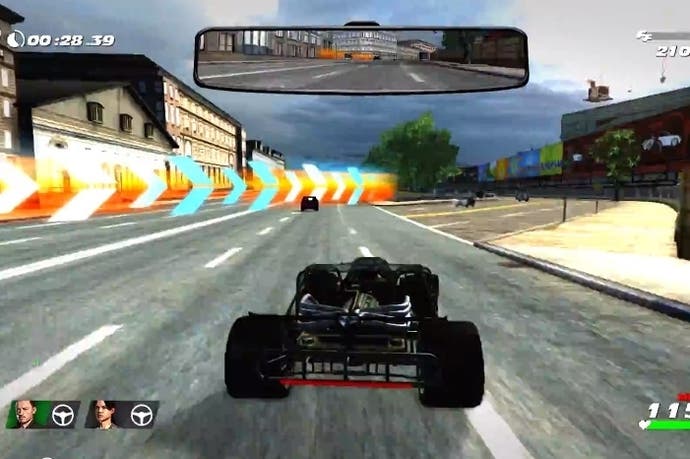 The sixth Fast & Furious film comes out this week and so does Activision's ropey-looking tie-in game for 3DS, PS3, Wii U and Xbox 360.
UK YouTube Let's Player BlockABoots (via NeoGAF) somehow secured a copy and spent nearly 40 minutes playing it, the poor man.
The game seems to follow the story of the upcoming film, and it sounds like some of the actors have reprised their roles for it - that has to be Michelle Rodriguez's voice near the beginning, right?
But presentation is dreary - "It kinda looks like an iOS, iPhone game," BlockABoots observed - and the missions appear uninspiring and devoid of any kind of structured challenge.
Firebrand Games is behind it - a studio that plied a trade converting big racing franchises for DS and 3DS. Its first full-scale multi-platform effort was NASCAR Unleashed in autumn 2011 which, judging by the handful of accounts out there, was distinctly average.
Here's BlockABoots' Let's Play video followed by a clip of the Fast & Furious 6 movie trailer.