3D Realms returns with post-apocalyptic FPS Earth No More on new crowdfunding site Gambitious
Co-production with mystery developer.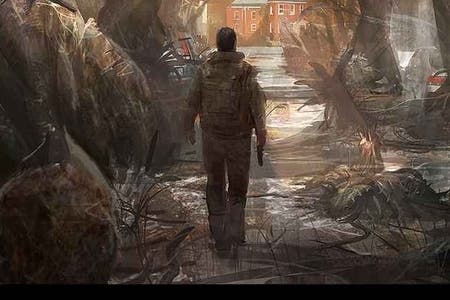 Duke Nukem Forever creator 3D Realms has returned with a new first-person shooter on a new crowdfunding site that launched today.
Earth No More is listed on Gambitious, a website entirely dedicated to financing video game development.
Its official description: "Mankind's relentless destruction of Earth awakens a biological response from deep within the planet's crust that threatens an environmental apocalypse."
Eurogamer was told by the people behind Gambitious that Earth No More is a co-production from 3D Realms and another mystery developer, similar to the collaboration that resulted in Max Payne with Remedy and Prey with Human Head.
More details will be announced when the project is ready to go live on Gambitious.
Perhaps it's no surprise to see Earth No More turn up on Gambitious: 3D Realms founder Scott Miller is one of the five members of the Gambitious advisory board.
Earth No More was once planned for release in 2009, but was thought cancelled after development duties shifted between various studios and financial issues took their toll.
Earth No More is listed on the Radar Group's website as a PC, PlayStation 3 and Xbox 360 game with an unannounced developer. Radar Group is a IP management and production company that works with developers, with Miller as chief creative officer.
As for Gambitious, the major difference between it and established rival Kickstarter is its ability to buy equity to fund projects, in addition to the more straightforward donation model.
It's also European, which means everything is in Euros.
There are currently seven projects to choose from on the fledgling service, including IGF title Tink, a colourful action adventure for PC and consoles. and Cosmic DJ, a futuristic rhythm game for iOS.
Upcoming projects include Stronghold Crusader 2 from Brit dev Firefly Studios and the aforementioned Earth No More.