3D Realms announces Graven, the spiritual successor to Hexen 2
Blast from the past.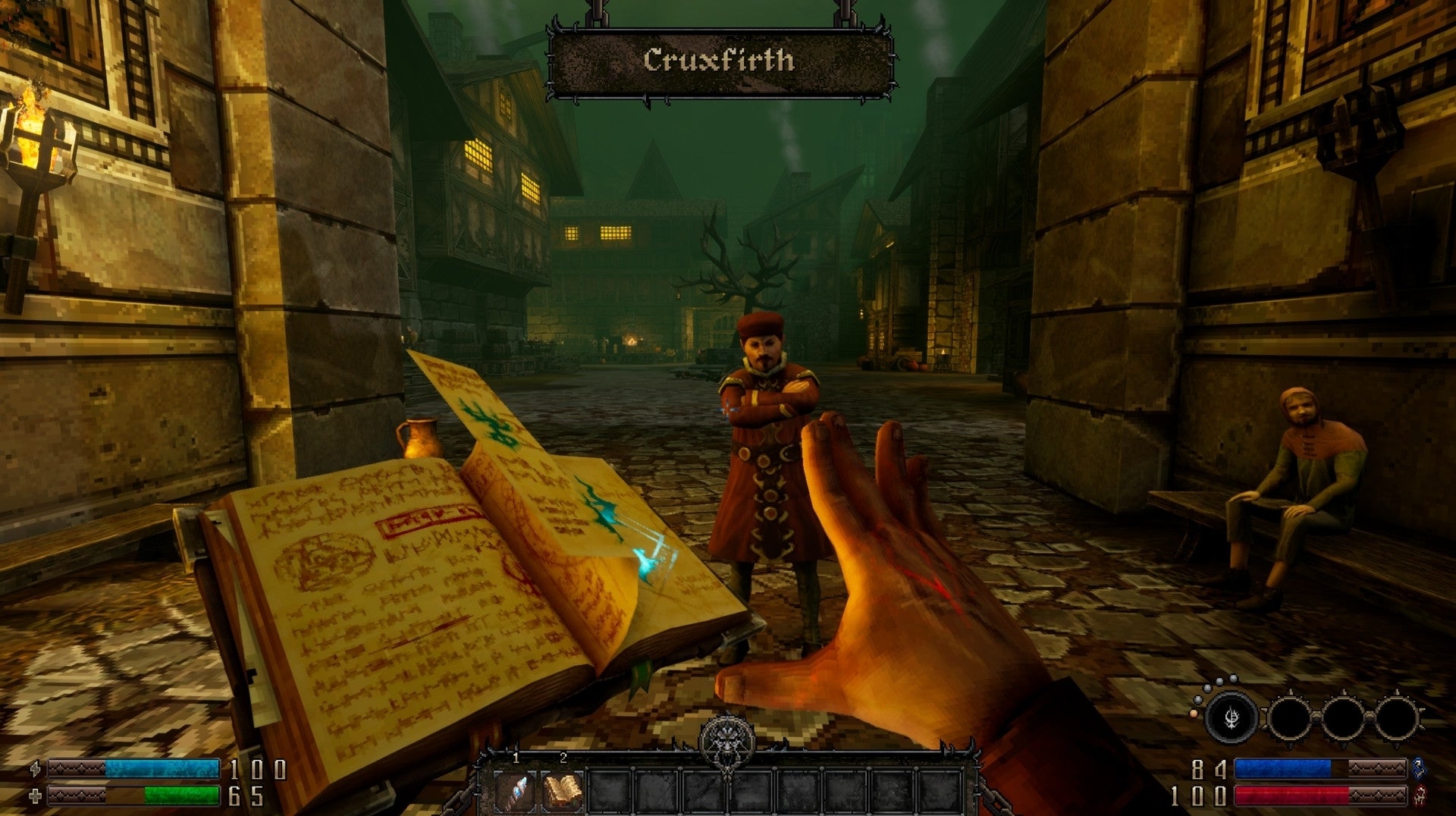 3D Realms has announced Graven, the spiritual successor to Hexen 2.
Graven is a dark fantasy first-person shooter co-published by 3D Realms and 1C Entertainment. It's in development at Slipgate Ironworks and is set for launch on PlayStation 4, PlayStation 5, Xbox One, Xbox Series X, Nintendo Switch and PC in 2021. Expect four-player online and local multiplayer.
Hexen 2 is the 1997 cult-classic PC dark fantasy FPS by Raven Software (Raven is of course now Activision-owned and working on the Call of Duty franchise). Slipgate Ironworks, formerly known as Interceptor Entertainment, is the Danish developer that made top-down action game Bombshell. It was co-founded by Frederik Schreiber, vice president of 3D Realms and game director on Graven.
"Graven began as a game we had often dreamed of," Schreiber said. "'What would a spiritual successor to a dark fantasy series such as Hexen have looked like if it was made in 1998 in the original Unreal engine?' We think the answer is Graven. We hope you do too."
Here's the official blurb:
"Take up the mantle of a disgraced Priest in a medieval world where monstrosities roam free. Root out the heretics corrupting his brotherhood while helping commoners with their woes. Battle the evils plaguing the lands with more than 30 upgradeable weapons and spells, from wrist-mounted crossbows to wild blasts of lightning.
"Solve environmental puzzles with elemental spells to uncover secrets and entirely new areas. Engage with townsfolk and learn what troubles them, embark on a journey through three expansive, open-ended regions, and slay evil enemies. Team up with a friend in split-screen co-op or even form a party of four online for magical mayhem."