20,000 Leagues Above the Clouds waves goodbye to release plans
But the demo is now free.
Back in 2014, Swedish indie developer That Brain released footage of its upcoming game 20,000 Leagues Above the Clouds: an aerial adventure that distinctly resembled classic RPG Skies of Arcadia. Although the first images and trailers showed promise, progress updates became ever-more sparse, and the title has finally been cancelled.
In a statement, That Brain explained they started the project in 2011 as a way to learn how to program - but the game grew "so ambitious that finishing it would have required significant funding".
"Throughout 2016, and then again in 2018, we pitched 20,000 Leagues Above the Clouds to publishers all over the world," the post states. "Though our pitches were met with many oooohs and aaaahs, eventually it became clear that from a financing standpoint the game was just too big to be small, and too small to be big."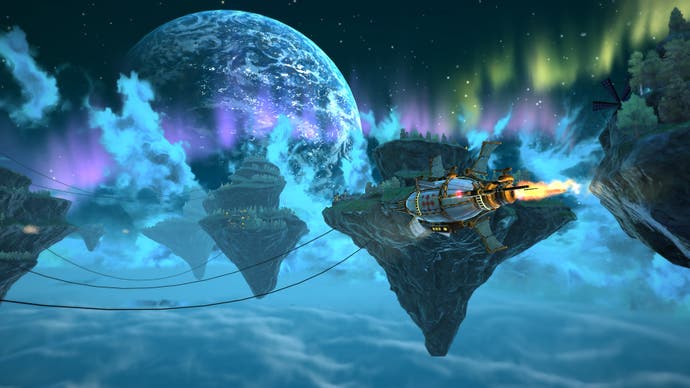 To thank fans for their support, That Brain has released the game's 2015 demo on itch.io - which you can play for free (so long as you have a gamepad). I guess this will give us a brief glimpse at what might have been.
It's a sad day whenever a game with potential gets canned - but this is particularly true of 20,000 Leagues Above the Clouds, which promised both stunning visuals and a quirky steampunk world to explore. What a way to be brought back down to Earth.