2.5D platforming shooter Rive confirmed for PS4, Xbox One, Wii U and Steam
UPDATE: Now with a gameplay trailer.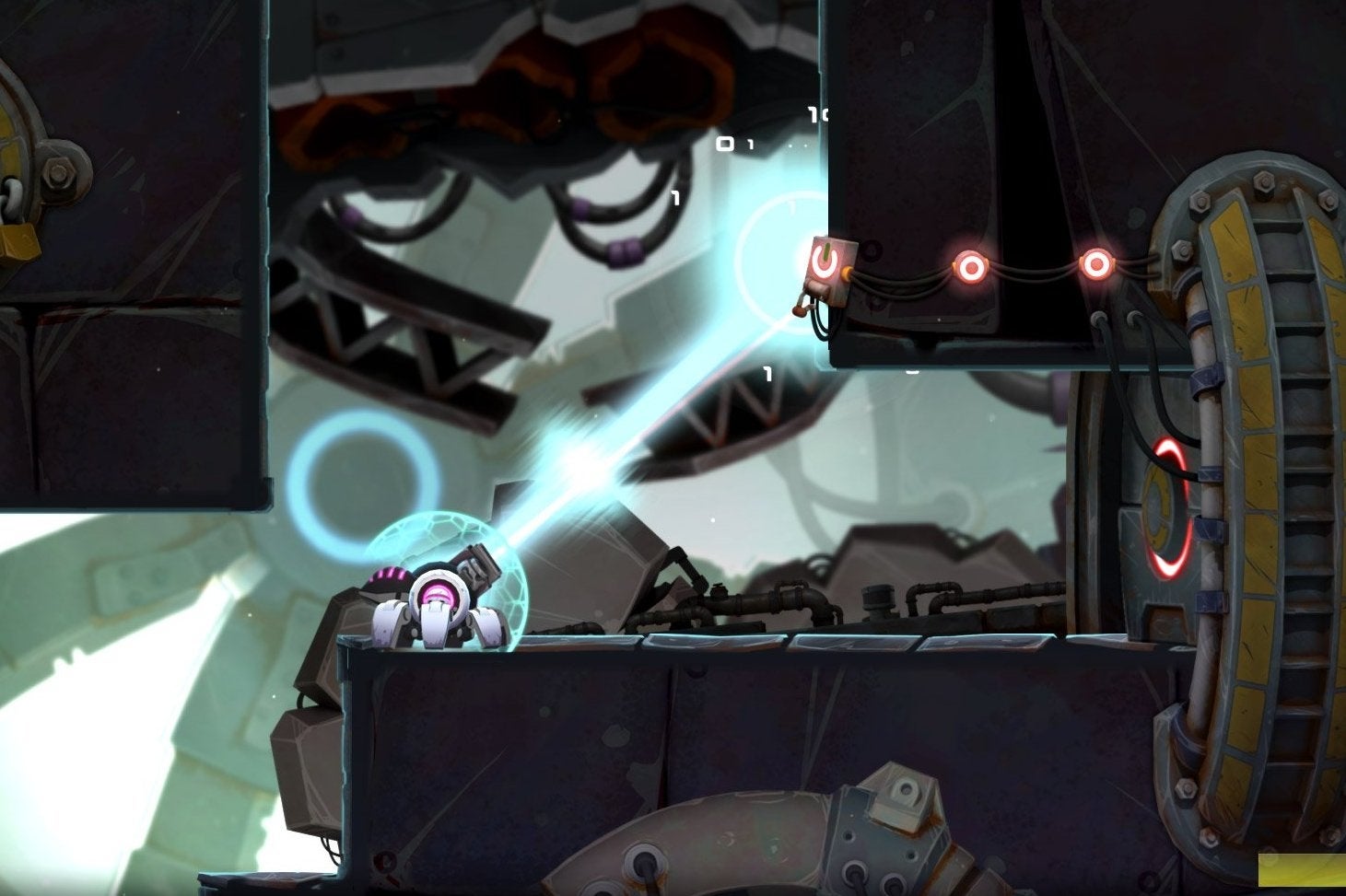 UPDATE 07/10/2014 7.48pm: In case you missed it at EGX London, here's some the first gameplay trailer for Rive.
ORIGINAL STORY 25/09/2014 7pm: Back in July Toki Tori developer Two Tribes revealed its next title, a 2.5D run-'n'-gun shooter about a mech called Rive. Now, the Dutch developer has clarified on Twitter that it's coming to PS4, Xbox One, Wii U and Steam.
"We'll be handling PC and Wii U in-house and working closely with a porting partner for PS4 and Xbox One," the developer added. "All versions will be awesome!"
Rive is playable right now at EGX London (that's Eurogamer Expo for the uninitiated, and yes, we are related). Come stop by and give it a go.