1000 The Crew Wild Run closed beta keys up for grabs
PC only, test is live now.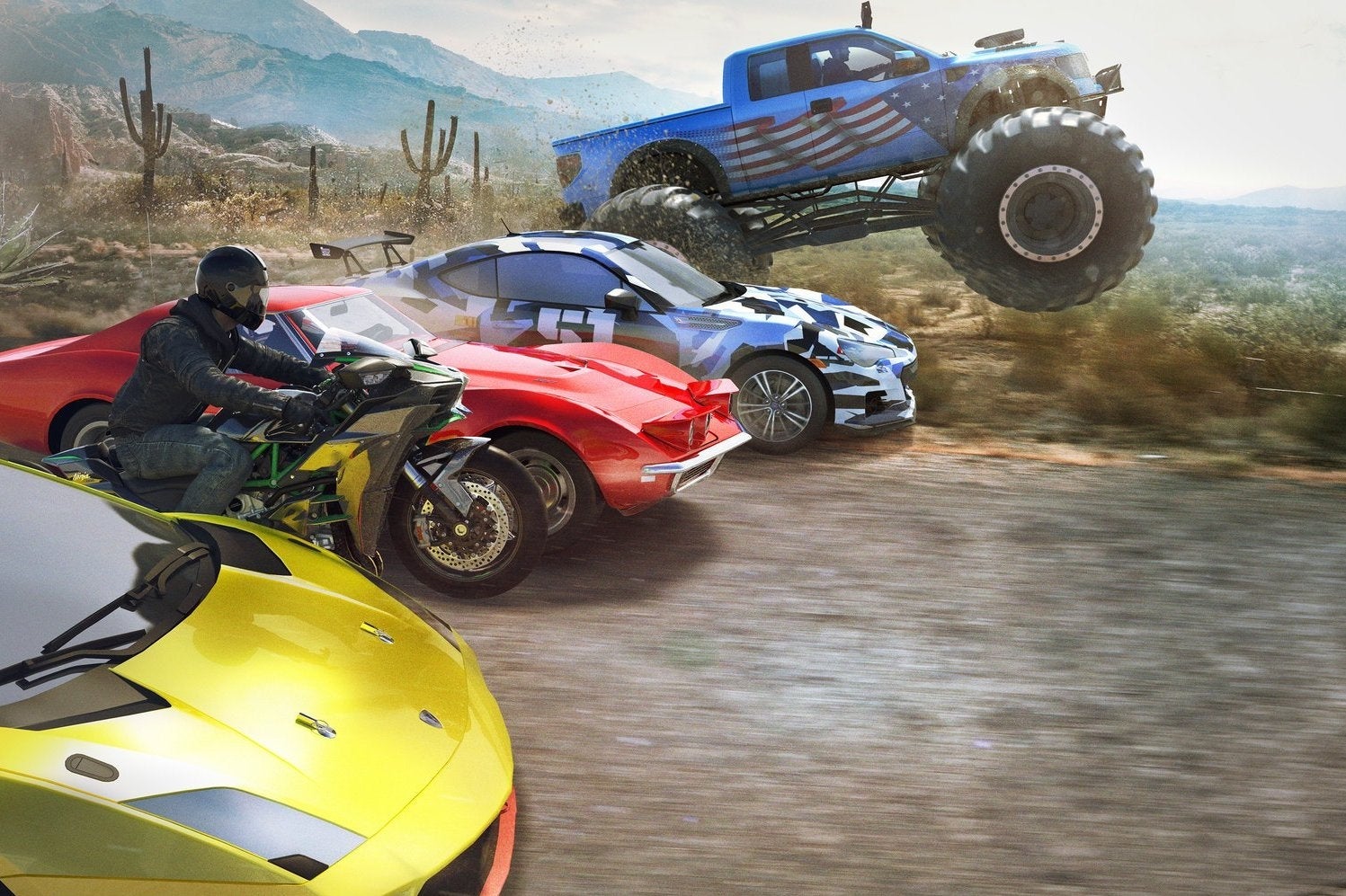 Ubisoft has kindly provided us with 1000 PC closed beta keys for The Crew Wild Run, an expansion pack for last year's open-world racing game, to give away.
The beta is currently ongoing and finishes Monday 19th October, so you could be tearing around a virtual North America this coming weekend.
We are running a sweepstake giveaway from now until 10am UK time on Friday 16th October. Winners will be selected on Friday, with the lucky 1000 able to redeem their keys at http://thecrewgame.com/beta. The codes are for PC only.
Wild Run is the first expansion to open-world 'CarPG' The Crew, set for release on 17th November. In addition to four new vehicle types, each with their own game mode, the update features improved graphics and dynamic weather.
Martin had some time with the expansion recently and thoroughly enjoyed it - like our reviewer, Outside Xbox's Mike Channell, Martin is a fan of Ivory Tower's underrated, scrappy but heartfelt racing epic. He and Chris Bratt discuss his thoughts on Wild Run in this recent video.
For a chance to win a code, simply enter your name and email address in the box below and click 'Continue'. To increase your chance of getting a code, there are four more ways you can choose to enter. If you would like to be the first to find out about our next giveaway, consider throwing us a follow on Facebook and Twitter.
Here comes the disclaimer bit: We like offering you free stuff, such as access to the latest beta tests or even full copies of Steam games. But it's useful for you to know the mechanics of a giveaway before you decide whether or not you would like to enter.
To make sure that bots don't steal all the codes, this giveaway uses your email address to verify that you are a genuine, unique individual. (Some of our recent giveaways required logging into or installing an app on Facebook, but this app does not require log-in to any other service. If you wish to follow us on Twitter you do not need to select 'Connect Your Twitter Account'.) Whether you enter only once with your email or via any of the additional methods, Eurogamer will not collect your data and will never use your details for marketing purposes.
If you get a key tomorrow, follow these simple steps to redeem your code and jump into the beta:
Visit http://thecrewgame.com/beta.
Create a Uplay account, or if you already have one, log in.
Enter your closed beta key into the field provided.
You will be notified by Ubisoft when you can download the beta client.
For more information on The Crew Wild Run, check out the official website.