007 Legends to feature On Her Majesty's Secret Service mission
Lazenby's legacy in the limelight.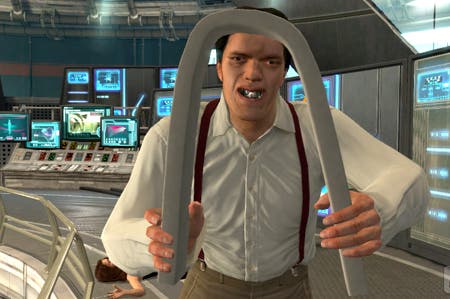 007 Legends will feature a chapter inspired by On Her Majesty's Secret Service, Activision has confirmed to IGN.
The forthcoming shooter is comprised of scenarios from six Bond movies. We already knew that one of these is the upcoming Skyfall due this Hanukkah season, while another is based on 1979 cheese-fest Moonraker i.e. the one where James Bond fights with ray guns in space.
On Her Majesty's Secret Service was released in 1969 and was notable for being the only Bond film to star George Lazenby. It also gained fame for tinkering with the established formula by marrying off the suave spy to a woman played by The Avenger's Diana Rigg.
Developer Eurocom has previous experience handling the license, having made the Wii remake of Goldenye 007, as well as The World Is Not Enough for N64.
007 Legends is due later this year on PlayStation 3 and Xbox 360.