WRC 3 review
A new Loeb.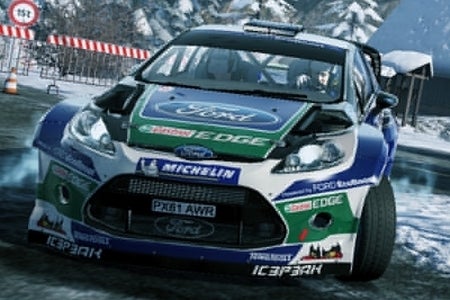 If you find the idea of Sebastian Vettel winning his third F1 title on the trot a little galling, spare a thought for fans of the WRC who've had to put up with the dominance of another supernaturally gifted Seb. A couple of Sundays ago, Citroen's Sebastien Loeb wrapped up another world title - his ninth in total, each delivered in a mind-numbing consecutive run that stretches all the way back to 2004.
The results suggest a sport that's in something of a slump, which is partly true. Rallying's '90s heyday is but a distant memory, and so too is the '90s heyday of the rallying game. Even Codemasters has largely turned its back on the sport, and for all the off-road pleasures that the Dirt series offers, the emphasis shifted elsewhere long ago.
Which has left Milestone, the small but passionate veterans of the racing genre whose credits stretch back to 1995's Screamer, with the now less-than-treasured WRC licence. For two years the Italian studio's been doing what it does best with WRC - or, more accurately, doing what it does adequately - by grinding out faithful if uninspired tie-in games.
WRC 3 doesn't buck that trend, even if it is a slight improvement on last year's model. This year's championship is presented in all of its threadbare glory - 13 different rallies take in the snowbanks of Sweden, the tarmac of Alsace and the dusty orange roads of Portugal, all ready to be conquered by a selection of WRC, Super 2000, Group N and classic machinery.
The fundamentals are there and they're fundamentally sufficient - there's a variety and generosity to the course layout that's matched by a noticeable boost in visual fidelity; the car models are that little bit more detailed and the trackside detail is that little bit more attractive. There are times, steaming through the forests of Finland with a Citroen DS3 that feels like it's two corners ahead of you, when it's enough to make you think that WRC 3 is all you could ever ask of an official game.
"In every way a trademark Milestone effort: competent and faithful but lacking the kind of thought and polish that could make it really worthwhile."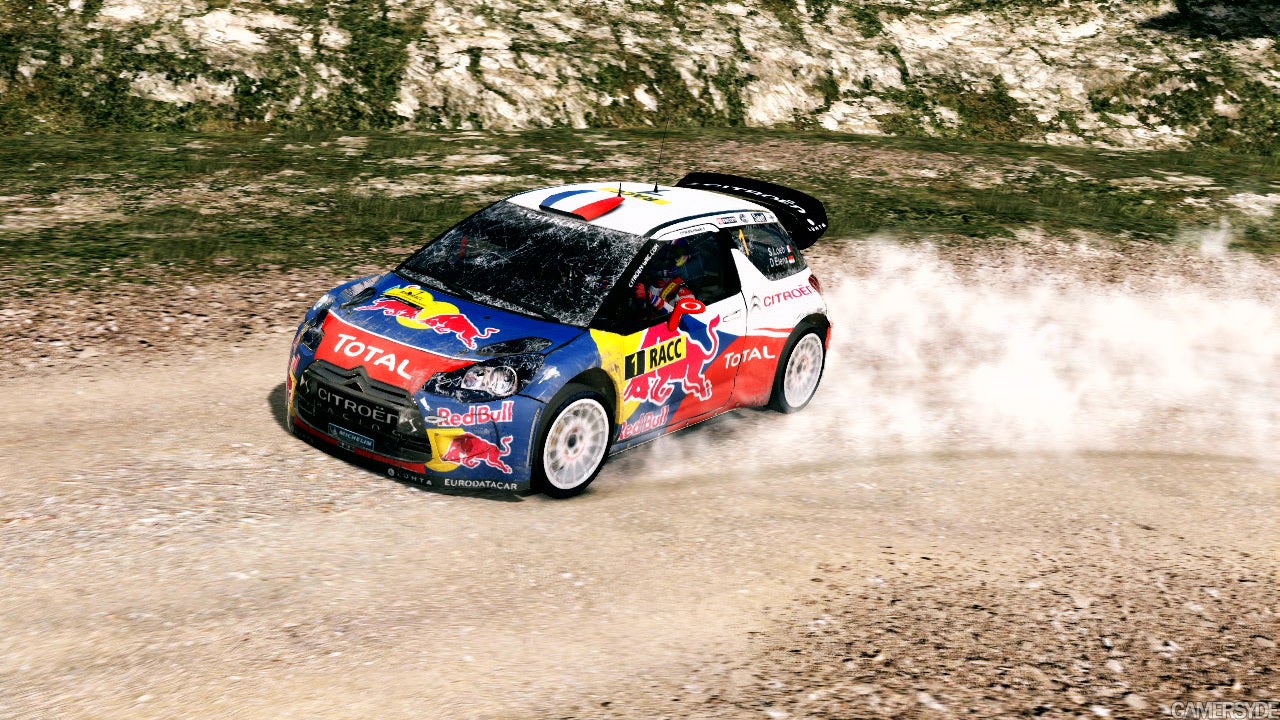 But when you do go looking for more, it's sadly still seriously lacking. Handling is competent, although it commits the cardinal sin of the off-road game in not placing enough emphasis on friction, on the gritty essentials of communicating the impact between the road and the tyre, the element that's most crucial to making a good rally game truly great.
And away from the core experience, WRC 3 is lacking, if not a little regressive. The involved if slightly flabby career experience of previous games, which had you recruiting a team as you worked up through the ranks, has been replaced with a character-driven affair that apes Codemasters' more recent efforts while getting it horribly, horribly wrong. The dubstep's in place, as are a selection of off-kilter objective-based events, but instead of a slick front-end and a tightly crafted journey through the ranks it's a tangle of conflicting reward systems sandwiched with artwork that's strayed in from a 15-year-old's sketchbook.
It's enough to send you packing to the bare-bones official WRC part of the package, making this in every way a trademark Milestone game: competent and faithful but lacking the kind of thought and polish that could make it really worthwhile. Right now it's arguably the game that the WRC deserves, but whether it deserves your own time and effort is another matter altogether.
Will you support Eurogamer?
We want to make Eurogamer better, and that means better for our readers - not for algorithms. You can help! Become a supporter of Eurogamer and you can view the site completely ad-free, as well as gaining exclusive access to articles, podcasts and conversations that will bring you closer to the team, the stories, and the games we all love. Subscriptions start at £3.99 / $4.99 per month.