Rally tie-in WRC 3 announced for October release
"Radical departure" promised for racing franchise.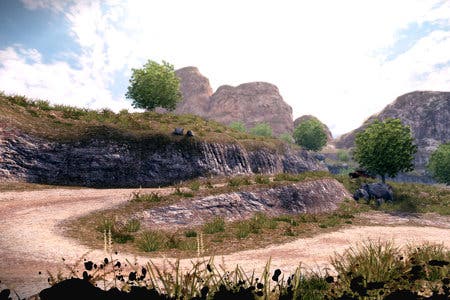 The third entry in the WRC racing series leaves the garage this October for PC, PlayStation 3, Vita and Xbox 360, publisher Black Bean has announced.
The follow-up to last year's rather conservative second outing will be a "radical departure" for the franchise, so says Black Bean.
It's being built on a brand new game engine created in-house at developer Milestone, which promises advanced lighting, crowd and particle effects.
More than 50 official WRC teams are included and all the tracks from the 2012 calendar, while gameplay has been streamlined "to allow new players instant gameplay satisfaction, while still allowing experienced rally gamers to explore the game's full range of features."
The series certainly needs a fresh coat of paint. Its predecessor failed to impress, picking up a 6/10 from Eurogamer.
"WRC 2 is a very slightly improved game, but a year on, gaming has left it behind," read our WRC 2 review.
"If you're new to the series, pick this one; like the original, despite its deficiencies, there is fun to be had if you allow yourself to be sucked in. But a sequel to a game with noticeable flaws that rolls up unashamedly unchanged can't be allowed to powerslide past unnoticed."