What we've been playing
A few of the games that have us hooked at the moment.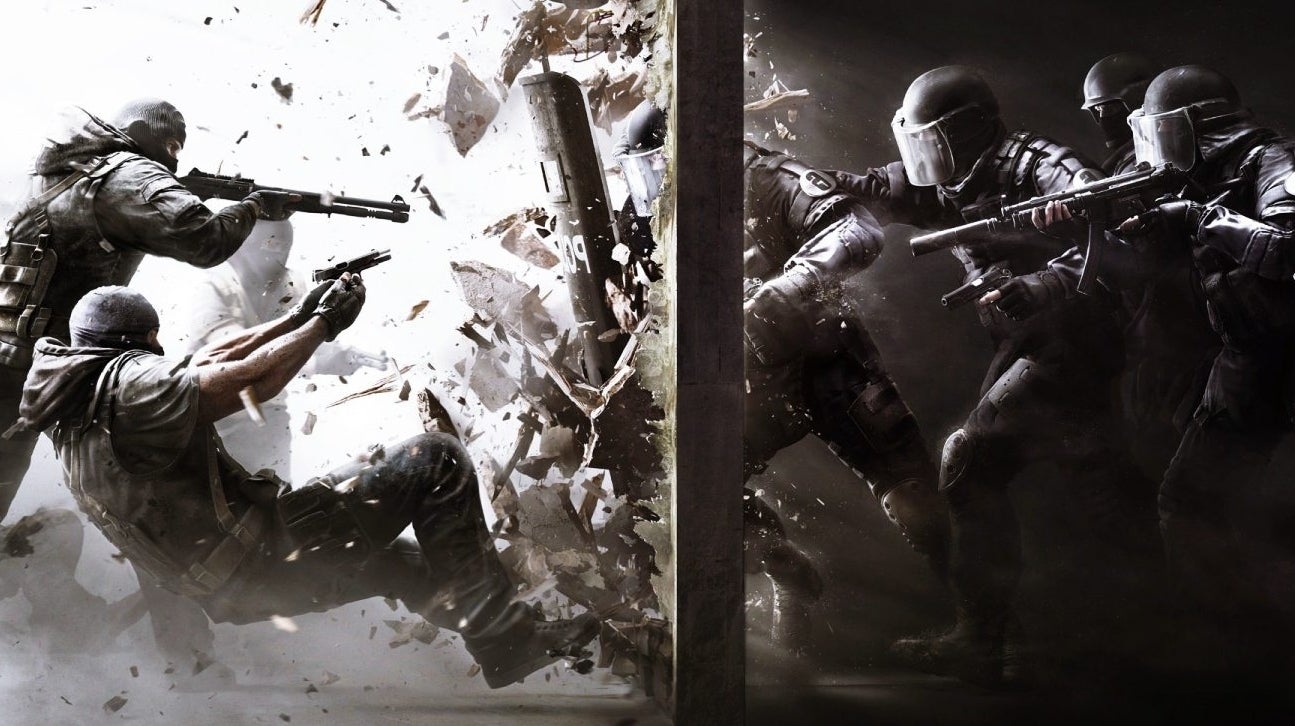 30th of July, 2021
Hello! Welcome back to our regular feature where we write a little bit about some of the games we've found ourselves playing over the last few days. This time: rats, sieges and samurai.
If you fancy catching up on some of the older editions of What we've been playing, here's our archive.
---
Rainbow Six Siege, PC
Online multiplayer games have never been my thing. I've heard too many stories about toxic players and the abuse directed towards women, POC, and queer players, let alone the anger thrown your way if you're - god forbid - learning how to play the game and don't have the reflexes of a teen who just downed three espressos.
Then my brain briefly flicked into 'screw it' mode. I jumped into a game of Rainbow Six Siege with some friends, and now I can't stop playing it. Granted I haven't yet mustered up the courage to play with strangers on the internet, but judging by the rate that my confidence has soared so far, it won't be long. Rainbow Six Siege has been the perfect vehicle for my introduction to team-based online shooters thanks to its unique mix of planning, tension, and sporadic high-intensity scuffles.
After prepping an area against attacks with barricades and barbed wire (and whichever special perk your operator has) or scoping out the area you're attacking with a friendship roomba, the tension that comes afterwards as you wait for the other team to make contact is exquisite. Listening for footsteps through the walls. The sound of a single shot from outside. Wood splintering from a smashed barricade from the other side of the building. Instead of being on high-intensity alert for skirmishes from the very beginning of the game, the way the action slowly builds up as the clock ticks down on each round has me completely hooked. There's no pressure to jump into firefights from the off, and you can make your own tactical nooks by shooting through walls or placing traps, perfect for players like me who prefer to use the element of surprise and a burst of well-placed bullets. Rainbow Six Siege is my gateway to online multiplayer games, and a new kind of confidence that I didn't think I'd ever have.
Zoe Delahunty-Light
A Plague Tale: Innocence, PS5
I've been meaning to play A Plague Tale for a while now, but it was just one of those games I always put on the back-burner for the more blockbuster AAA games. But when it was announced as July's PlayStation Plus game, upgraded for the PlayStation 5, it drew back my attention.
I don't entirely regret putting it off; Asobo Studio really did make the PS5 enhancements objective enhancements to the game. The DualSense controller rumbles as hundreds of rats crawl around in-game, making it genuinely feel like they're crawling inside the controller. I've rarely seen a third-party developer make such great use of the PS5's controller features. The visuals look absolutely stunning. I'm not the type of person to stop playing a game to take a bunch of screenshots, but the depiction of medieval France was simply beautiful. I often found myself in photo mode, messing around with various focal lengths and filters.
As for the story, it's not the greatest narrative I've found in a story-driven game, but it's enough to keep me going. I found the French characters speaking English a little jarring, but the relationships between them, especially the siblings Amicia and Hugo, were compelling. I've also always found religious lore fascinating, and this game has plenty of it.
The gameplay is fun but can be a little janky at times. In the final mission, there was a section where I was really struggling with the inconsistent aim-assistance. Sometimes my AI companions don't follow me as they should and get eaten by the rats. However, it's the stealth elements that keep me going. As Amicia, I have an ever-growing list of equipment to take out, or get past, the soldiers and the rats. I'm now looking forward to the sequel, out sometime next year.
Ishraq Subhan
Ghost of Tsushima, PS5
Did anyone catch that Netflix historical documentary series Age of Samurai: Battle for Japan recently? It's a great way of getting yourself in the mood for playing Ghost of Tsushima. How nice of Netflix to oblige.
I'm playing Ghost on PS5, and what consistently strikes me about the game is how deliciously fluid it is. It's gorgeous too, but it's the grace of the game, the way it so silkily moves, that really pleases me. Yes, it's the 60 frames-per-second, but it's also the animations and the balletic nature of the game, the samurai it follows. It's in the swirling strikes and flowing aggression you can unleash; it's in the way you silently pad around Mongol strongholds, thinning the number of enemies; it's in the way rural Japan sways around you. It's simply a pleasure to play.
For me, it doesn't even need the upcoming £9 PS5 upgrade. Then again, I am not playing on a 4K screen.
Bertie
Will you support Eurogamer?
We want to make Eurogamer better, and that means better for our readers - not for algorithms. You can help! Become a supporter of Eurogamer and you can view the site completely ad-free, as well as gaining exclusive access to articles, podcasts and conversations that will bring you closer to the team, the stories, and the games we all love. Subscriptions start at £3.99 / $4.99 per month.