Watch: Overcooked is a chaotic game about cooking with your friends
Wee chef.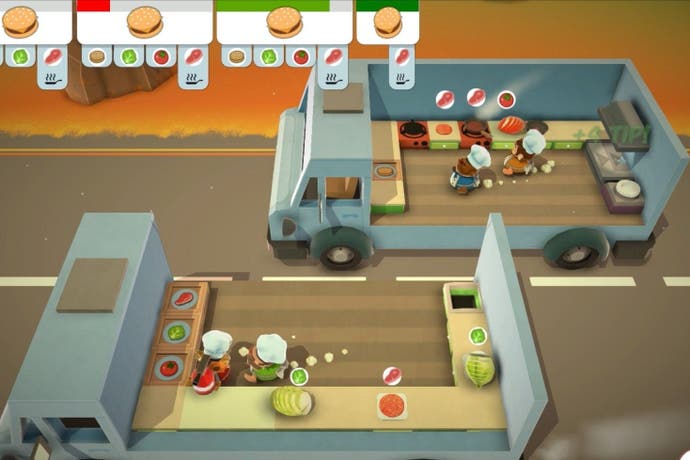 We like a good local multiplayer game in the Eurogamer office, usually for playing last thing of a Friday. Something that brings us together, unites us in the spirit of jolly co-operation and has us bonding over a greater, shared goal. Until Christian Donlan and Chris Bratt come along and ruin absolutely everything with their incessant squabbling, that is.
We invited Ghost Town Games, developers Oli De-Vine and Phil Duncan, to come visit us last week with an early build of Overcooked!, their co-operative cooking game for 1-4 players coming to PC and consoles. What followed was half an hour of total, unbridled chaos. There was raw meat on the counters, tomatoes in the mushroom soup, cats on the motorway, no beef in our burgers and lots of dirty dishes in the sink. As Donlan so rightfully put it to Oli and Phil, "This would have been so much less stressful if you'd just made a game about war."
I think we've found ourselves a new Friday afternoon staple.