Watch: Johnny and Chris play Mount and Blade Warband, impersonate Sean Bean
In this week's Late to the Party.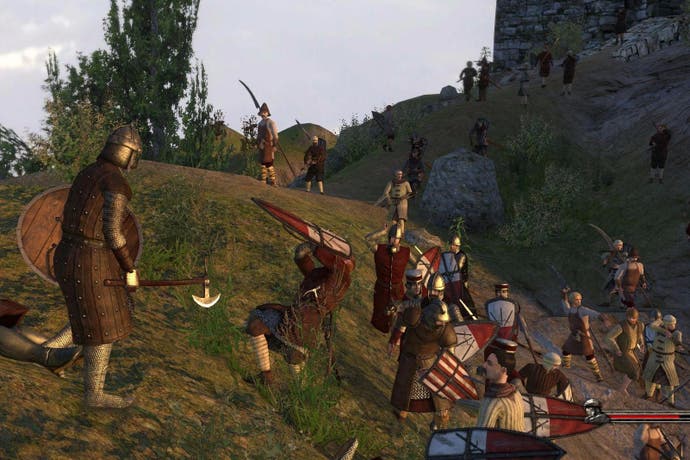 Here are three facts about Chris Bratt - he is taller than you might expect; he has a new winter coat which some people made fun of him for earlier this week, but I think is nice; he does a surprisingly good impression of Sean Bean.
I found out only one of these things during the course of this week's Late to the Party, in which I played Mount and Blade: Warband for the first time, and it probably doesn't take a genius to figure out which one. Just in case you guessed wrong, however, it might be advisable to watch this week's episode, which also contains a lot of talk about the value of rocks and several attempts to kick the Merchant of Praven in the yarbles.
While - as the video above sadly proves - I won't be carving out a kingdom for myself any time soon, I nonetheless really enjoyed my time with Mount and Blade: Warband. I'd encourage you to share any memories you might have of said game in the comments below.