Vlambeer announces action roguelike Wasteland Kings
Calls it a "tribute to this thing that is Vlambeer".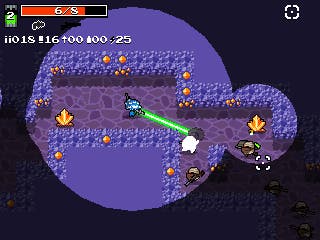 Super Crate Box and Ridiculous Fishing developer Vlambeer has announced its upcoming "post-apocalyptic action roguelike" Wasteland Kings.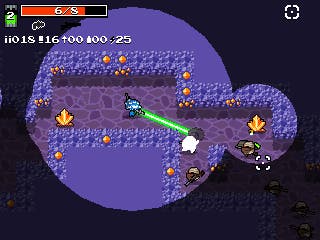 Due in Q4 this year on PC, Wasteland Kings is set in a world of mutants clobbering one another for a chance at the throne. Intriguingly, the radioactive environment will cause mutants to grown new limbs. "Players pick their race, fight their way past dangerous monsters, find powerful weapons, uncover secret areas and grow new limbs, all in a couple of minutes," said Vlambeer's synopsis on the Fantastic Arcade page, where it was selected as a spotlight game in the Austin-based festival.
Originally developed for Mojam, Mojang's livestreamed three-day game jam for charity, Vlambeer decided to expand the prototype into a fully-fledged adventure. In honour of the game's humble origins, Vlambeer will livestream much of its development at Wastelandkings.com, and it promises to play fast and loose with its brainstorming process. "It's a game that allows us to sit down and come up with weird ideas for weapons, monsters and areas. If we get an idea, no matter how weird it is, we can quickly and simply add it," said Vlambeer designer Jan Willem Nijman. "We can work on it for full days or just add a thing in twenty minutes. It's a whole lot of fun."
Vlambeer's business half, Rami Ismail, considers it the culmination of all things Vlambeer. "We've learned a lot about how to create gameplay that feels nice, and we've learned invaluable lessons about how to weave a strong fiction into a game, creating smooth interfaces and many other things," he said. "Wasteland Kings is something we couldn't have made without the things we've made the past few years."
"It's full of tributes to our other games, but in a way it's really our own little tribute to this thing that is Vlambeer."