Humble Bundle Mojam raises nearly $500k for charity
Mojang makes Steampunk Egyptian themed RTS shoot em' up.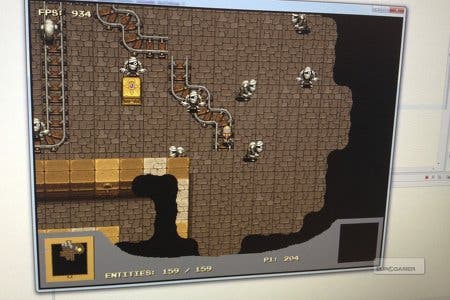 The Humble Bundle Mojam event has raised nearly $500k for charity.
Off the back of the sale of over 77,000 bundles of three games, $458,208.95 was raised, to be distributed to Child's Play, Electronic Frontier Foundation, charity: water and the American Red Cross.
Developers from Minecraft maker Mojang, Cobalt developer Oxeye Game Studio, and Overgrowth maker Wolfire Games made games over the weekend to help raise cash through the Humble Bundle Mojam website.
Mojang made good on its promise to create a game decided on by a poll. It settled on Catacomb Snatch, a Steampunk Egyptian themed RTS shoot em' up.
You can see a screenshot of the game below. It's not in the Peter Molyneux genre, then. Sniff.
Wolfire made The Broadside Express, and Oxeye made Fists of Resistance.
Minecraft maker Notch promised to shave off his beard if the drive raised $500k. There's still time to donate!