$99 Android console Ouya Kickstarter soars over $300K in a few hours
UPDATE: It's fully funded! That was quick!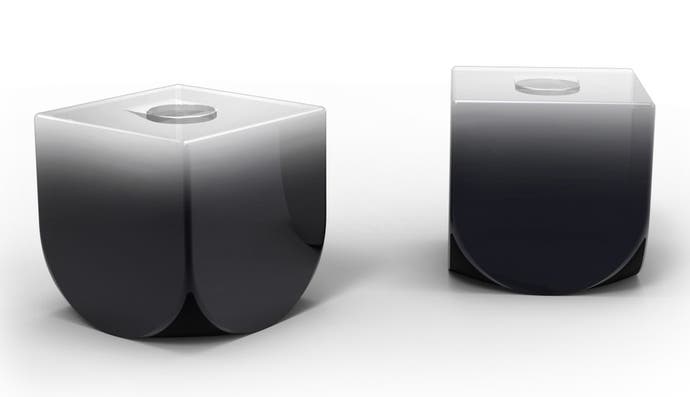 Update: It's already hit its goal.
Right now the current tally is at $1,374,453, shooting well over the $950,000 goal.
Original story: The $99 Android-based console Ouya has taken to Kickstarter with an astounding launch, netting over a quarter million dollars of its $950,000 goal in only a few hours.
As of writing this, the total comes to $331,653 with 29 days to go before the deadline on 9th August.
Ostensibly the greatest appeal of the console is its open design that includes a development kit, allowing anyone to make a game then upload it onto the marketplace.
"Every OUYA console is a dev kit. No need to purchase a license or an expensive SDK. It's built on Android, so developers already know how it works," explained the Kickstarter. It added, "That doesn't mean OUYA is an Android port."
"OUYA could change AAA game development, too. Forget about licensing fees, retail fees, and publishing fees."
"You can create the next big title in your bedroom - just like the good old days! Who needs pants!?"
The one stipulation is that all games must include some free gameplay. This could range from a demo to a full game that operates on microtransactions. The developers set their own prices.
"At least some gameplay has to be free. We borrowed the free-to-play model from games like League of Legends, Team Fortress 2, Triple Town, and many others. Developers can offer a free demo with a full-game upgrade, in-game items or powers, or ask you to subscribe."
As previously reported, One Laptop Per Child designer Yves Behar is on board designing the controller. Its layout is similar to that of the Xbox 360 pad with dual analogue sticks, face buttons, triggers, and a d-pad.
Furthermore, there will be a touchpad, "for any games making the trek from mobile or tablet to the TV."
It's too early to tell exactly what sort of content will be on Ouya, but founder Julie Uhrman promises Minecraft and Twitch.TV will be on there.
Several big names have given their support for the project including Jenova Chen (Journey), Brian Fargo (founder of inXile), Jordan Mechner (Prince of Persia), Mojang (Minecraft), Adam Saltsman (Canabalt) and David Edery (Triple Town).
Ouya's hardware specs consist of the following:
Tegra3 quad-core processor
1GB RAM
8GB of internal flash storage
HDMI connection to the TV, with support for up to 1080p HD
WiFi 802.11 b/g/n
Bluetooth LE 4.0
USB 2.0 (one)
Wireless controller with standard controls (two analog sticks, d-pad, eight action buttons, a system button), a touchpad
Android 4.0
For more information, check out the video below.