$99 Android console Ouya is a real thing
One Laptop Per Child designer Yves Behar on board.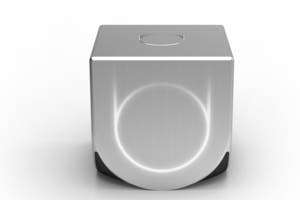 A new $99 Android game console Ouya that includes a dev kit and the rights to self publish has been announced.
This information comes from a posting on AngelList by a company called Ouya, as spotted by The Verge. According to the report, any developer can self publish on the system and all titles will be free to play. The hardware is "built to be hacked," according to the listing with development tools coming prepackaged. While the console is based around Android games, it still plugs into a TV.
The unique concept has some big star power behind it with One Laptop Per Child designer Yves Behar and ex vice-president of game publishing at Microsoft Ed Fries on board, while Julie Uhrman of IGN is leading the pack as founder and CEO of the company.
It's a very unique proposition and certainly sets itself apart from the crowd. Check out its peculiar design below.