Unofficial real-life Mario Karting company once again loses in court to Nintendo
Must now pay five times the original ruling.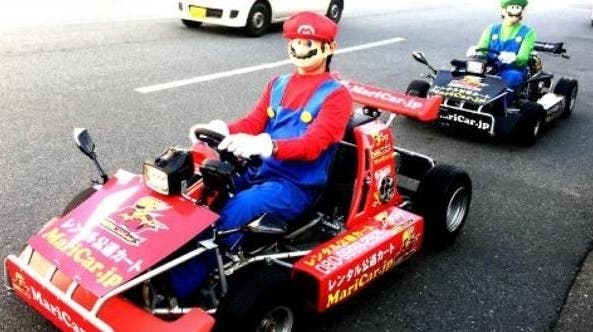 Back in 2018, Nintendo won a lawsuit against a Japanese company hosting real-life Mario Kart races around Tokyo, having sued for intellectual property infringement. And now, following an appeal by the defendant, Nintendo has won again.
MariCar, as the defendant was known at the time of the original court case, organised costumed kart experiences in which punters could dress up as (decidedly pound-shop versions of) Mario, Luigi, Yoshi, and Peach. In its legal proceedings, Nintendo claimed "unfair competition and copyright infringement", arguing that it had already declared the mark MariKa (awfully close to MariCar) as an abbreviation of Mario Kart, and that the defendant was using costumes of its characters for publicity and sales without obtaining permission.
The outcome of that original case saw the Tokyo District Court ordering MariCar (known as Mari Mobility Dev by that point), to pay Nintendo ¥10 million (around £67,448) in compensation and to cease its use of Nintendo-related outfits. In response, the defendant appealed the decision.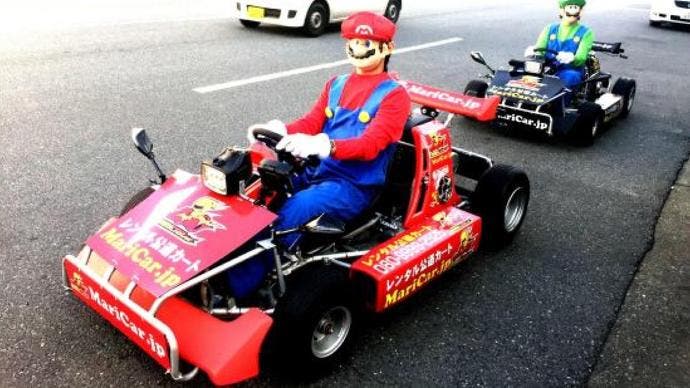 However, as reported by Kotaku, the court has once again ruled in Nintendo's favour following that appeal. Not only has Mari Mobility been ordered to suspend all activities judged to be unfair competition, it's now required to pay Nintendo ¥50 million (around £352,000), five times the amount of the original ruling.
Nintendo announced the court's latest decision in a statement released earlier today, writing (as per Google Translate) that it would "continue to take necessary measures against infringement of intellectual property, including our brand, in order to protect our important intellectual property, which we have built up over many years' efforts."
As noted by Kotaku, Mari Mobility Dev, for its part, has once again rebranded itself - jettisoning anything even remotely close to the word Mario and instead opting to use the new name Street Kart. Its website now goes to great lengths to distance itself from Nintendo's franchise, too, writing "Street Kart is in no way a reflection of Nintendo, the game 'Mario Kart'. (We do not provide rental of costumes of Mario Series)."