Uncharted: The Lost Legacy stars Chloe
UPDATE: It's standalone, not Uncharted 4 DLC.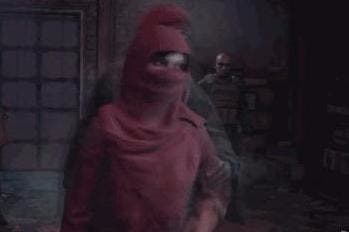 UPDATE 6.50pm: Sony has confirmed Uncharted: The Lost Legacy is a standalone game and will not need Uncharted 4 to play.
ORIGINAL STORY 6.10pm: Uncharted 4's single-player DLC, The Lost Legacy, is a side-story starring Chloe, Drake's ex-girlfriend from Uncharted 2.
The reveal from the PlayStation Experience shows a woman in a hijab, later revealed to be Chloe, sneaking through a warzone, full of soldiers guarding checkpoints and clearing out cadavers. It looks pretty grim for what's typically a typically light-hearted series.
There's a new lockpicking mechanic and the emphasis seems to be on stealth though the reveal trailer climaxes with a rousing fistfight where Chloe is joined by a cohort in fending off creepy guards.