TowerFall Ascension reveals Dark World expansion due in "early 2015"
Adds new stages, power-ups, variants, game modes and more.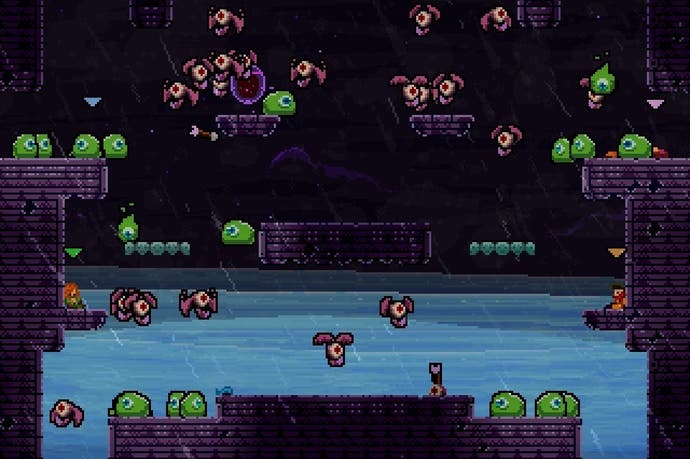 TowerFall Ascension, i.e. the best reason to have friends, is getting a new Dark World expansion in "early 2015" on PS4 and PC, developer Matt Thorson has announced.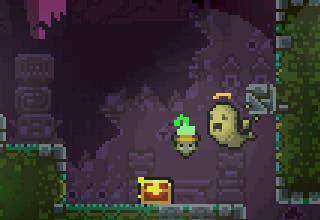 It will add all new stages, characters, power-ups, variants, game modes and more.
"We want to call this an expansion rather than DLC, because it expands the game in every direction rather than providing small incremental additions," Thorson explained on the PlayStation Blog.
New additions include Trigger Arrows, which can be detonated remotely, and Prism Arrows that trap players in a magical prison.
There will also be a new crimson-clad archer and four new sets of stages set in the titular Dark World, including a final tower that proceedurally generates levels.
Furthermore, the official TowerFall blog noted that there will be an option to let fallen players play as ghosts and open chests. Every chest opened by a ghost will contain a bomb and the ghost will receive credit for the kill. So if you're playing Headhunter (first to X number of kills), it's like you can never truly die. Spooky!
Also, the clandestine hyper jump now leaves a particle trail, revealing once and for all that it's not a glitch, but rather a pro move. For more on how to pull off this secret technique, Thorson recently wrote a blog post dedicated to the matter.