TowerFall Ascension is coming to Xbox One next week
Along with its Dark World DLC.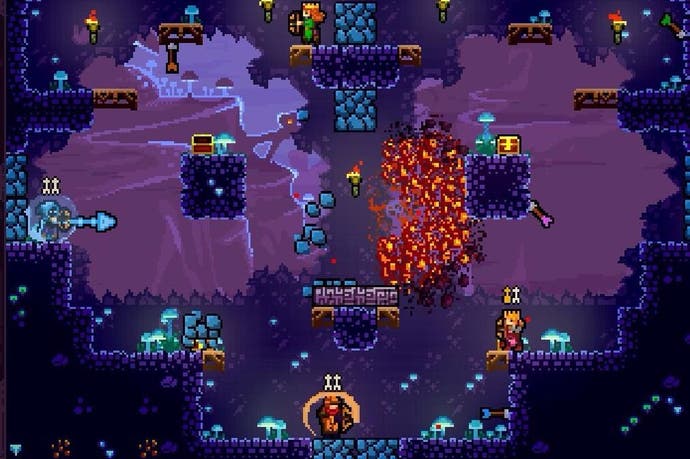 Local multiplayer masterpiece TowerFall Ascension is coming to Xbox One on 25th January, developer Matt Thorson has announced.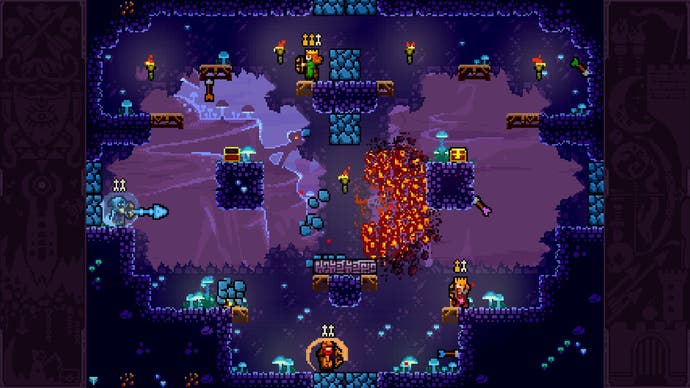 The four-player game's Dark World expansion will likewise be arriving on Microsoft's console the same day.
For the uninitiated, TowerFall Ascension is a competitive platformer in which four sprites bound about a single-screen arena and shoot arrows at one another. It sounds simple, but creative power-ups, customisable rules, and perfectly polished mechanics (like being able to grab an enemy's arrow by dodging through it) result in an endlessly playable prospect.
I mean, look at how much fun we're having with it here (skip to the 10 minute mark for TowerFall):
There's also a campaign that can be tackled in single-player and co-op. This is pretty good too.
The original TowerFall launched on Ouya in 2013 before its enhanced Ascension edition came to PS4, PC, Mac and Linux the following year. Since then it's also appeared on Vita and received a significant expansion with its Dark World content that adds a four-player campaign and loads of new power-ups, levels and bosses.