This is what cancelled Turok 2 looked like
Dinophwoar!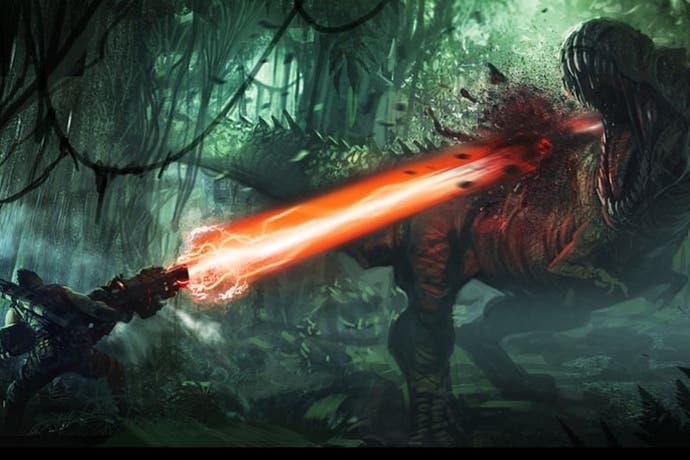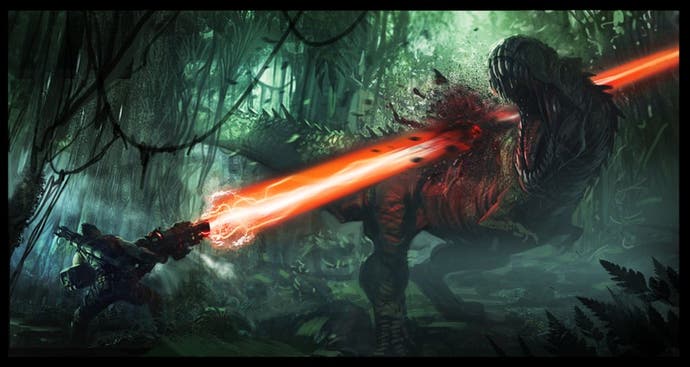 Images have surfaced showing what the cancelled Turok 2 looked like.
Earlier this week art, renders and screens of the ill-fated dinosaur shooter sequel popped up on NeoGAF.
They show box art, weapons, character models and, of course, horrible angry dinosaurs.
Helpfully, we also have a brief video clip, below, showing the game in action (via Unseen64.net).
Turok 2, the intended sequel to the 2008 PC, PlayStation 3 and Xbox 360 reboot of Turok, was cancelled by Disney back in 2009 before it was even announced.
The Vancouver-based developer Propaganda Games was at the time also working on action RPG Pirates of the Caribbean: Armada of the Damned. That, too, was cancelled. After the release of Tron: Evolution in 2010 the studio closed down.