The Surge is off to the theme park in its big new expansion this December
Fairground infraction.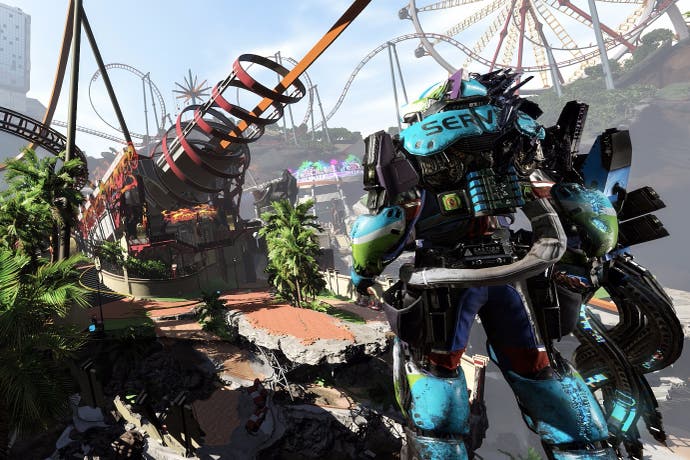 Developer Deck13's sci-fi Dark-Souls-a-like The Surge is getting a "major" new expansion this December, on PlayStation 4, Xbox One, and PC.
A Walk in the Park, as the expansion is known, offers a welcome departure from the base game's succession of drab industrial-sci-fi corridors, shifting the action to a vibrant, open-air amusement park, complete with rollercoaster, ferris wheel, and perhaps the faintest whiff of stale vomit drifting on a distant breeze.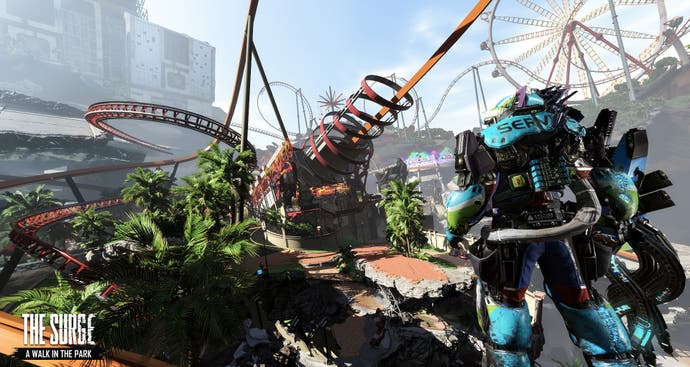 CREO World, to give the park its proper name, is designed as holiday retreat for employees of CREO (the mega-corporation at the heart of The Surge's story) and their families.
As is more befitting of The Surge's action focus, however, CREO World's carefully controlled theme park thrills have become a lot more terrifying in the expansion, courtesy of roaming robot mascots and insane rescue teams.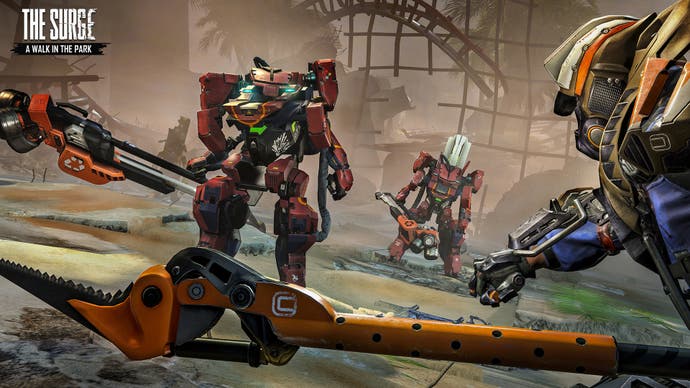 Deck13 describes A Walk in the Park's new amusement-park-themed map as more "open" than the base game, "full of branching paths and secrets to discover". It also brings 16 new weapons, armour sets, and implants.
There's no release date for A Walk in the Park beyond a rough "early December" at present, but Deck13 has announced that a Complete Edition will launch at the same time. This will package up the original game, and all DLC - which currently includes the CREO Special Employee Kit and free Fire & Ice Weapon Pack.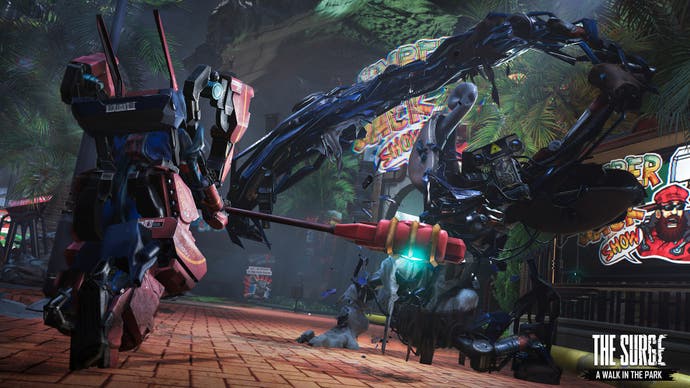 Eurogamer's Johnny Chiodini wasn't entirely convinced by The Surge in his review on release, calling it a solidly built game with some truly inspired systems. "But for all its smart design decisions, borrowed or otherwise," he said, "it still rings hollow."
Perhaps a Walk in the Park, with its greater focus on variety and openness, will finally give The Surge's more promising elements a space to shine.