The Surge is getting a Wild-West-themed expansion this October
Introducing The Good, the Bad, and the Augmented.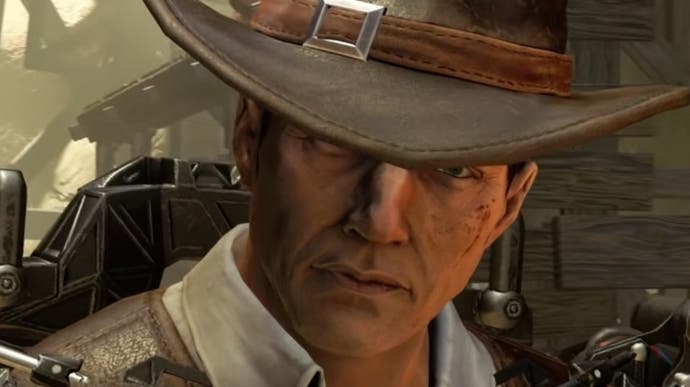 Developer Deck 13 has unveiled a new Wild-West-themed expansion for its sci-fi Souls-like The Surge, coming to Xbox One, PS4, and PC on October 2nd.
As was the case with last year's amusement-park-inspired A Walk in the Park expansion, The Good, the Bad, and the Augmented (as The Surge's new DLC is known) marks another concerted effort to move away from the core game's monotonous industrial-sci-fi corridors and rather drab world design, this time shaking things up with a gun-slinging Wild West twist. October's clearly the month for it.
Alongside the above teaser trailer, Deck 13 has revealed that The Good, the Bad, and the Augmented unfolds in the bowels of the CREO facility - in an old, abandoned Quality Assurance lab "created to push CREO's tech to the limit". Here, protagonist Warren must battle through unhinged scientist Dr. Rischboter's deadly test chambers that "for some reason," says Deck 13, "feel like torn straight out of a twisted Wild West TV show!"
"Fight through the mad doctor's training rooms and try modifying them yourself for increased rewards by combining up to 4 of the 16 insane modifiers available", explains Deck 13. It also notes that each chamber will culminate in a battle against powerful opponents "forged from the training scenarios", known as Challengers. These are equipped with 30 unique armour, weapon, and implant pieces, which players will eventually be able to take for themselves.
The Good, the Bad, and the Augmented DLC will be available for purchase on PC, Xbox One, and PS4 release from October 2nd, and is also included as part of The Surge's Augmented Edition. This features the full game and all DLC released so far.