The Last of Us DLC Left Behind goes standalone
You're having a giraffe.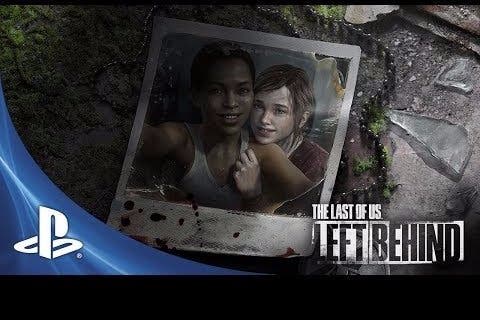 Sony will soon sell The Last of Us downloadable add-on Left Behind as a standalone product.
The single-player DLC will be available to download from the PlayStation Store on both PlayStation 3 and PS4 from 12th May for £7.99 / €9.99, and you won't need the main game to play it.
"If you haven't had a chance yet to check out The Last of Us, this is a nicely priced gateway to checking out the world and characters so many people (and critics) loved," Naughty Dog community chief Arne Meyer wrote in a post on the PlayStation Blog.
"While part of the story of Left Behind takes place during the main narrative arc of The Last of Us, I think some of the best and most touching moments of any game in recent memory occur during the prequel segments, as we follow Ellie and Riley as they sneak out of boarding school to visit an abandoned mall, getting one final chance to enjoy their friendship before Riley leaves to join the Fireflies."
Meanwhile, also included is a two hour trial of the Factions Multiplayer mode. The Left Behind standalone game has built-in upgrade paths through the in-game store to both the full Factions experience and/or the full game for The Last of Us.
Here are the details:
PS4:
Full Factions multiplayer: €9.99/£7.99.
Full digital single-player game with Treacherous Territories Map Pack (if you already own the full Factions multiplayer): €24.99/£19.99.
Full digital single-player game, Factions multiplayer mode, and the Treacherous Territories Map Pack bundle: €34.99/£28.99.
PS3:
Full Factions multiplayer: €9.99/£7.99.
Full digital single-player game with Treacherous Territories Map Pack (if you already own the full Factions multiplayer): €14.99/£11.99.
Full digital single-player game, Factions multiplayer mode, and the Treacherous Territories Map Pack bundle: €24.99/£19.99
Watch on YouTube