The Hori Split Pad Pro for Switch is getting some new colours
Transparent Black, Midnight Blue and Volcanic Red editions coming later this year.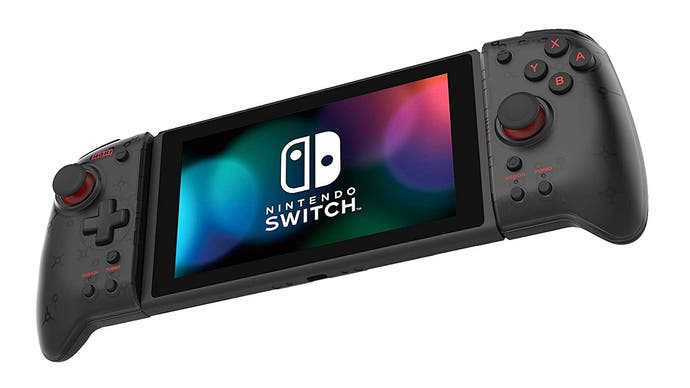 Hori's popular and officially licensed Nintendo Switch controller attachment, the Split Pad Pro, is going to be getting a fresh lick of paint when three new colour variants release later this year.
If you've not seen it before, the purpose of the Hori Split Pad Pro is to give you a full controller experience while playing the Switch in handheld mode. Instead of using the fiddly and hand cramp inducing Joy-Cons, you slot the chunky controller halves onto the side of the console.
As well as giving you something more akin to an Xbox controller in your hands, you also get some extra features such as large shoulder buttons, programmable rear triggers and turbo functionality. You do miss out on motion controls, HD rumble and NFC support, which isn't too big of a dealbreaker unless you're really going to miss any of those features.
Nevertheless, it's definitely been worth having if you play more involving action or RPG games in handheld mode often. Just note, as much as you try, you can't combine the two halves to make a single wireless controller. And it won't fit the Switch while docked.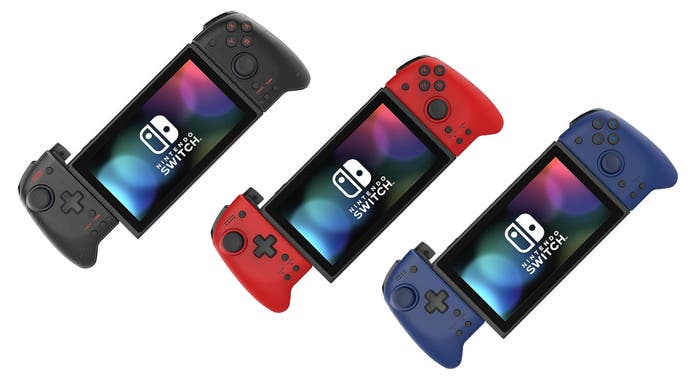 Previously, the Hori Split Pad Pro had only been available with a design inspired by Daemon X Machina. You probably could've missed that connection if you hadn't been told on the box, though. All it amounted to was a fancy design on the 'X' button and a bit of colour on the analogue sticks.
As for these new versions, they come in basic black, red and blue designs - so nothing that's too over the top or garish, then. The new Hori Split Pad Pro for Nintendo Switch is currently up for pre-order from Amazon US for $49.99 with a scheduled release date of 7th September. There's no word on other regions just yet.
---
Even more Switch offers can be found over at Jelly Deals. Give us a visit to find the best power bank for Nintendo Switch, the best value SD card for Nintendo Switch and our top picks if you're after the best Nintendo Switch Lite case for your new console.
---
The Hori Split Pad Pro - Daemon X Machina Edition is still available for £34.99.