Tetris Effect's uplifting soundtrack now available to stream
Block out background noise.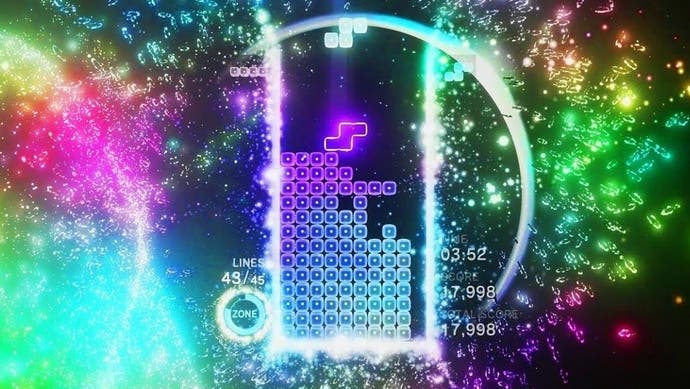 The main appeal of Tetris Effect - apart from the satisfaction of neatly stacking blocks - is the game's audiovisual elements, and in particular, its beautiful soundtrack. And now you can take this with you on the go, as Tetris Effect's music has been made available to stream or download on music platforms.
You can stream the soundtrack for free on Bandcamp, and find it on other major music platforms such as YouTube Music, Spotify, and Amazon. Composer Hydelic has also written a blog post to accompany the release, which details the process of creating a "zen Tetris" soundtrack from rough demo to a shimmering synesthetic backdrop.
Tetris Effect was Eurogamer's game of the year for 2018, with many on the team highlighting the importance of the music in their experiences of the game. As Christian Donlan put in his review, "levels slowly stitch themselves into songs and, like a bat watching the swift midnight world around them appearing through the flighty neon shimmers of echolocation, I suddenly see so much more of what normally isn't there". Sounds like the sort of escapism we could all do with right now.