Tekken Tag Tournament 2 trailer shows off game modes
Kung fu panda.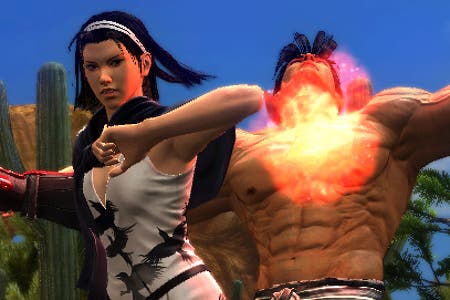 Several game modes and characters have been highlighted in a new Tekken Tag Tournament 2 trailer - shown below.
Since the trailer couldn't decide if it wants to be in Japanese or English, we were unable to decipher all of it, but could make out that game modes include: Arcade Battle, Ghost Battle, Team Battle, Practice, Survival and Time Attack.
Additionally it contains pandas fighting kangaroos and customisable clothing, so you can deck your fighter out in a stuffed animal backpack like Charlize Theron in Arrested Development.
Tekken Tag Tournament 2 is being published by Namco Bandai and is coming out in Europe on 14th September for Xbox 360 and PS3.
For more information, check out Bertie rapping about it with Snoop Dogg.