Team17 announces Worms 3 for iOS
Wait, wasn't there a Worms 4?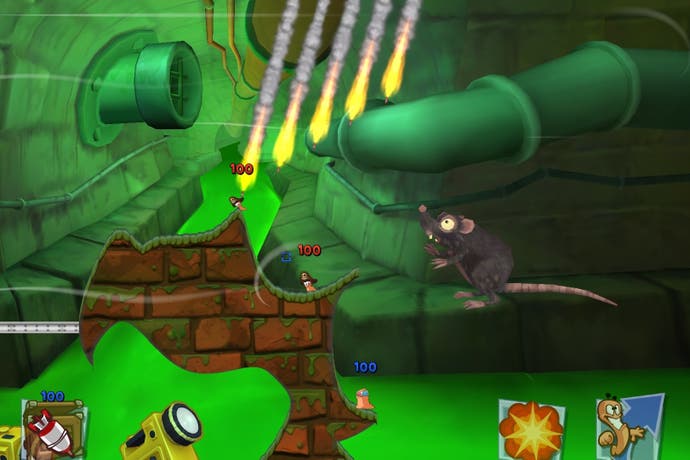 Yes, Worms 4: Mayhem released eight years ago, and before that Worms 3D came out, but that hasn't stopped Team17 from announcing Worms 3 for iOS.
It's due out during the third quarter of 2013 - so, by October - for iPhone, iPad and iPod touch.
The turn-based strategy game includes new graphics, worm classes and new weapons. It's been designed and developed exclusively for mobile platforms, Team17 said.
You can play online with asynchronous multiplayer in ranked or friendly matches. There are 27 single-player missions across four themes: Beach, Spooky, Farmyard and Sewer, multiplayer forts, deathmatch modes and the increasingly difficult Bodycount single-player mode. And there's local pass and play multiplayer for up to four players.
New weapons include the Nora's Virus and the Black Hole Grenade. If you turn on card mode you can alter the start and end of each turn by playing strategic cards. You can buy cards by collecting in-game rewards - there are 41 in total.
The new class system includes four types of worm: Heavy, Scientist, Scout and classic Soldier. Airplay lets you link up to Apple TV and play on one device with up to four players on your telly. The active player can plot their move secretly on the iOS device while the waiting gamers can witness the move on the TV screen.
On top of all that there's squad customisation, the option to switch between d-pad control and the original touch controls, leaderboards and achievements.
Screenshots are below.