Surprise! Prison Architect gets multiplayer
Get inmate.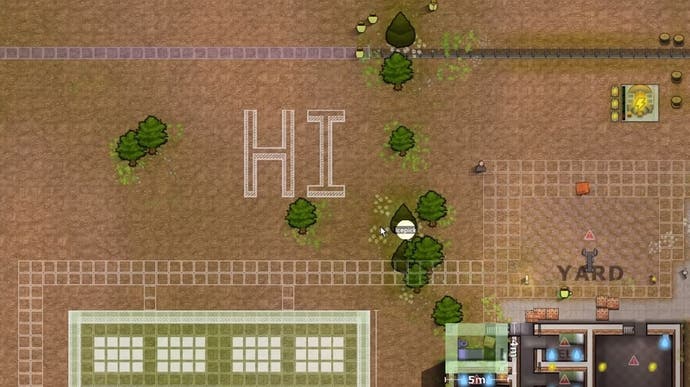 Out of the blue, Prison Architect has added cooperative multiplayer.
It's far from finished and requires opting into alpha/beta updates on Steam if you want to try it, but once enabled you can happily go about building a top-notch prison with your friends (up to seven).
There's plenty that doesn't work in multiplayer because the game was never meant to have it, but Introversion has plenty of ideas about how to flesh it out and improve it so long as you want it. If everyone who tries it hates it then Introversion probably won't bother.
"This is really for the brave to go in at the moment," reiterated Introversion co-founder and spokesperson Mark Morris in the embedded announcement video.
Prison Architect transformed Introversion's fortunes, stabilising and funding the British independent developer for years to come. It was even recently brought to Nintendo Switch - making it available on just about every platform. Now, however, it's time for something new. That something is Order of Magnitude, a space colonisation game softly unveiled at EGX Rezzed earlier this year. The idea is to move the focus away from the individual, as in Prison Architect, and onto the colony; sociology instead of psychology if you like, but exactly how that will manifest it was too early at Rezzed to tell.