Super Mario Galaxy, Zelda: Twilight Princess to launch on Android in 1080p
Via Nvidia Shield in China.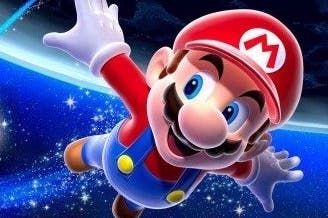 Nintendo will launch a selection of its most popular Wii and GameCube games on Nvidia's Android-powered Shield tablet in China.
Super Mario Galaxy, The Legend of Zelda: Twilight Princess, New Super Mario Bros. Wii and Punch-out!! will all arrive for the device, remastered with 1080p visuals.
The announcement, reported by industry insider ZhugeX, is the end result of a long-in-the-works deal inked between Nvidia, Nintendo and Chinese distribution company iQiyi.
The Nvidia Shield launches in China with a retail price of 1499 yuan - around £169.30. Nvidia is angling the tablet as a gaming device, and has also signed up Western publishers such as Curve Digital. But it's the Nintendo connection which is, perhaps, most surprising.
China has always been treated as a very different market to Japan, America or Europe due to the complexities of launching game consoles in the region. There's no suggestion the deal will extend elsewhere.
Nintendo's close relationship to Nvidia on this project comes after it partnered with the tech company on Nintendo Switch, which runs on Nvidia's Tegra chip technology. Last year, Eurogamer heard that Nintendo was prepping GameCube support for Nintendo Switch.