State of Decay comes to Steam Early Access today
Play it in an early state (of decay).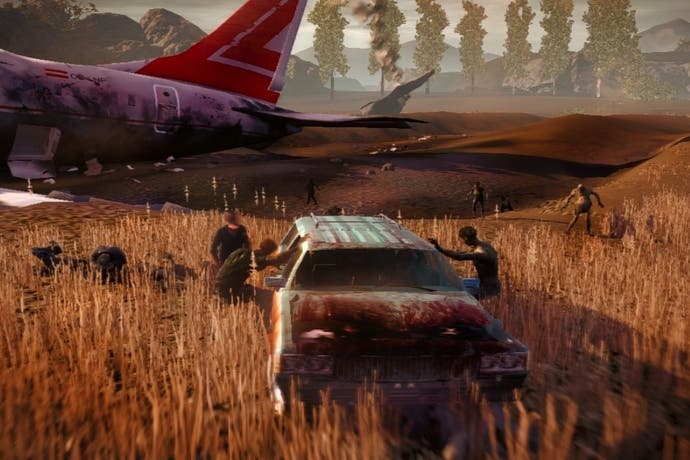 Undead Labs' open-world zombie survival sim State of Decay is coming to Steam Early Access today.
Like the XBLA version, State of Decay will launch for $20 (about £12.5) on Valve's distribution service. Those who buy it on Early Access will get the final release at no extra charge when it launches later this year.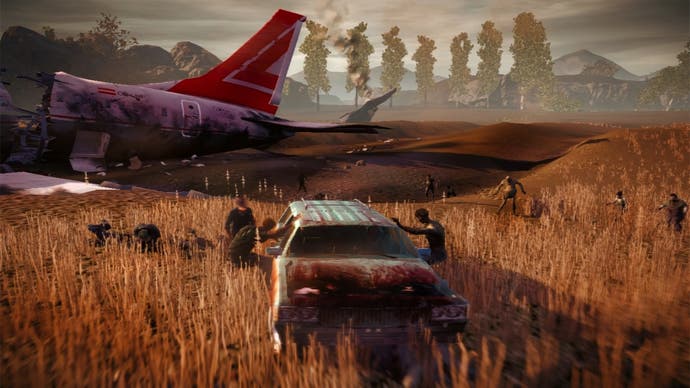 "It will not be perfect," said Undead Labs community manager Sanya Weathers in a blog post. "It may still have crashes. What it won't have is a keyboard and mouse interface...not at first. Why not? Over the next however many weeks, we will be putting up versions of the keyboard interface and using your comments and feedback to make it awesome. Right this minute, the Early Access version requires an Xbox 360 controller (or a compatible third-party controller, although we haven't done much testing with those yet)."
As such, testing a game before it's ready is an acquired taste. "Casual players, the easily frustrated, and the short of time should NOT get the Early Access version," Weathers added. "You all deserve the best, so if you're not into giving feedback, just wait a few months and play the final version after we make it great."
EG-contributor Simon Parkin spoke highly of State of Decay when he reviewed the XBLA version in June. "Look past the ragged façade and you'll discover one of the finest open world games yet made, an experience that trades cinematic sheen for a different sort of impact, one that leaves you grieving over unscripted deaths and celebrating the little victories," he wrote.
Elsewhere, our Dan Whitehead wrote an essay about why he preferred State of Decay to The Last of Us.