Stalker 2 dev: "we will do our best to continue"
UPDATE: Website will stay open, store closing when stock is sold.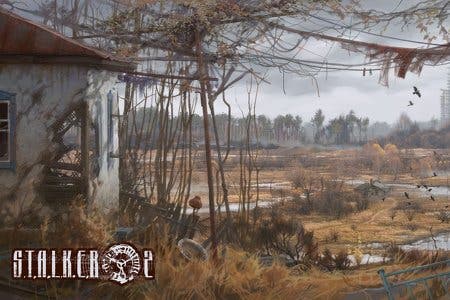 UPDATE: GSC just posted an additional Tweet stating that its "website will continue, with the forum and tech support. The shop will continue until the nearest planned items sell out. (uploaded now)"
ORIGINAL STORY: Stalker 2 developer GSC Game World has issued a statement, via Twitter, addressing the rumour that it has shut down.
"We will do our best to continue. However, at this moment, nothing is certain," reads the Tweet.
While GSC stopped short of confirming its closure, the future looks bleak for the Ukrainian developer.
Last week GSC denied a Ukrainian news report that claimed Stalker 2 has been cancelled and the developer shut down - but then retracted its denial.
A UkraNews.com report claimed the promising open world shooter had been canned after GSC founder and CEO Sergei Grigorovich decided to close the company.
A source told UkraNews Grigorovich announced the closure of the company at a meeting of the workforce - supposedly did so for unspecified personal reasons.
Apparently Grigorovich was unhappy with the progress Stalker 2 had made, and Ukranian law enforcement was interested in taking control of the company.
PC exclusive Stalker 2 was announced last August, following an eye-opening announcement of four million sales for the series so far.