Sony: Uncharted 4 copies stolen while in transit - and now police are involved
A thief's end.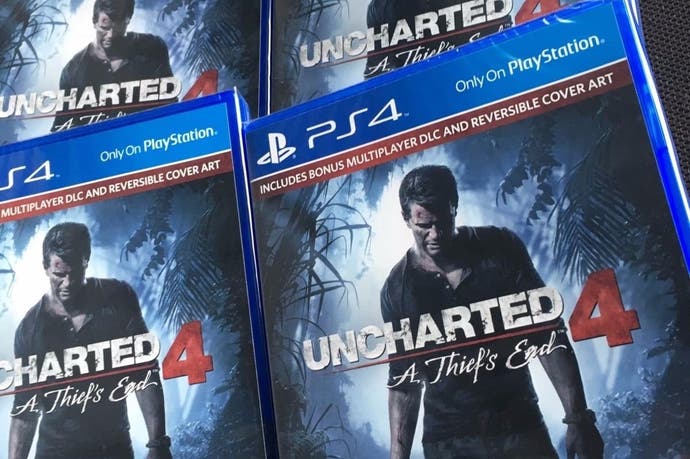 An unnamed number of copies of Uncharted 4 were stolen while in transit, Sony has said.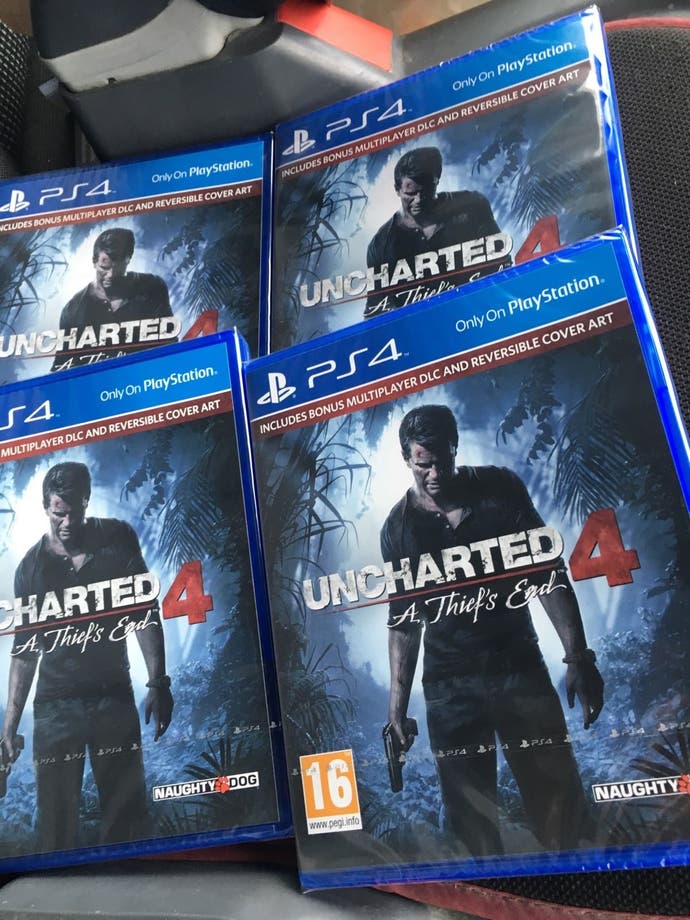 A "few" copies of the game have surfaced in the UK as a result, Sony's Shuhei Yoshida said in a post on the PlayStation Blog.
Yesterday we reported that copies of the PlayStation 4 exclusive had popped up on eBay two weeks ahead of its official launch. A report indicated someone bought a copy from a CEX, too.
Yoshida said Sony was working with the police to resolve the matter, which it said was the subject of an ongoing criminal investigation.
One listing on eBay that was live yesterday but has since been pulled offered a copy of the game for £99.99 along with the claim the stock was ready for delivery.
Eurogamer contacted the seller, who claimed HM Revenue & Customs had seized 10,000 copies of the game over unpaid VAT. The seller, who called himself "Dave", claimed HMRC was now selling the copies on.
But it seems "Dave" may now be the subject of the criminal investigation Yoshida has spoken of.
Yoshida warned Uncharted fans to try to avoid spoilers.
"We know that very many of you have been looking forward with great anticipation and excitement to the latest masterpiece from Naughty Dog. From what I have played of Nathan Drake's latest adventure, I can tell you that it is very much worth the wait.
"As with most Naughty Dog games, the unfolding story is such an integral part of the experience and for this reason we wanted to warn you to beware of the potential for spoilers to be posted by people with access to stolen copies of the game.
"An extremely talented team has worked long and hard to bring Nathan Drake's greatest adventure to life and we would urge you to help us prevent this from being spoilt by purchasing copies of the game ahead of the launch date.
"Please rest assured we will be very vigilant to protect you from this as far as we can so you can enjoy Uncharted 4's experience to its fullest on May 10th."
Naughty Dog development chief Neil Druckmann also had his say on Twitter:
Uncharted 4 is just two weeks away! As we get closer it'll get harder and harder to control leaks. Stay vigilant. Big surprises in store.

— Neil Druckmann (@Neil_Druckmann) April 26, 2016