Rockstar stops hackers spawning KKK in Red Dead Online
"Any form of racist and abusive behavior in-game will not be tolerated."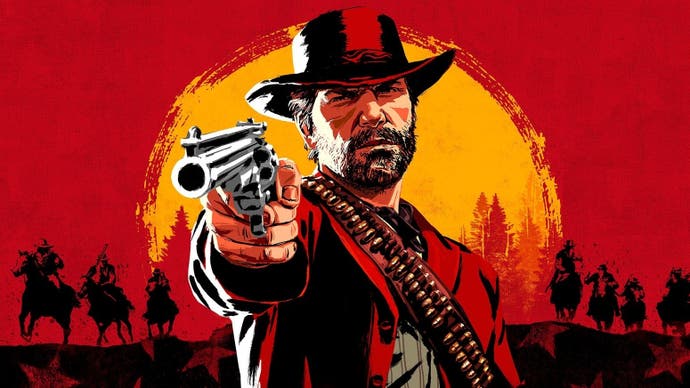 Following in the footsteps of GTA Online, Red Dead Online has faced problems with hackers for a good while now - and more recently, things took a severe turn for the worse. Community members noticed a marked increase in hackers spawning Ku Klux Klan NPCs, often accompanied by a barrage of racist slurs, and took to Twitter and Reddit to express their concerns.
I wouldn't normally share this, but we're seeing more & more posts about it on reddit & Discord

Will @RockstarGames ever do anything about modders abusing the "Rockstar Message" text in Red Dead Online & spawning klan npcs?

Give us crew/friend only sessions. Stop enabling this pic.twitter.com/WXsRihsrqV

— Red Dead News (@RedDeadRDC) June 13, 2020
As reported by Polygon, it seems Rockstar Games has finally found a way to stop hackers being able to spawn KKK into online sessions. Dataminer Tez2 found that the game now checks if you are online, detects if an event is trying to spawn peds with KKK models, and instantly deletes it. Rockstar later confirmed to Polygon that the cheat had been disabled.
It checks if you are in online, detects an event that spawns peds, check if the ped model match any of the KKK models and instantly deletes it.

— Tez2 (@TezFunz2) June 16, 2020
KKK NPCs appear in Red Dead Redemption 2's story mode, but hackers were able to use mod menus in Red Dead Online to find the KKK models ("peds") and spawn them into the game world, something which is no longer possible.
Hackers had been doing this for several months, but it seems likely the increase is related to the Black Lives Matter protests following the death of George Floyd - and other games such as Team Fortress 2 and World of Warcraft Classic have experienced problems with racist bots in the last few weeks. Rockstar might still have some work to do to stop racist names and hacking the in-game notifications system, however.
"We are aware of a few individuals that used cheat tools to generate racist character models and messages in the PC version of Red Dead Online," Rockstar told The Washington Post when asked about the KKK-spawning hackers. "We take these actions very seriously and, as per our policy, any form of racist and abusive behaviour in-game will not be tolerated and any players found to be in violation of these policies will be banned."