More than a year on, Take-Two still fighting NBA 2K tattoo lawsuit
A needling case.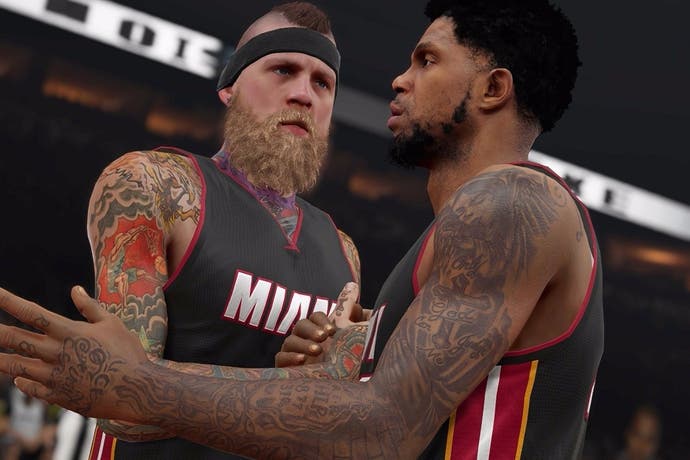 18 months on, publisher Take-Two is still trying to fight off a lawsuit over its depiction of tattoos in the NBA 2K series.
Back in February 2016, tattoo company Solid Oak Sketches launched a multi-million dollar lawsuit against Take-Two when it claimed NBA players' tattoos were copyrighted material. Therefore, Solid Oak argued, publishers such as Take-Two should gain permission and potentially pay for the use of the tattoos in its games.
Solid Oak previously acquired the rights to the tattoo designs of NBA legends such as Kobe Bryant, LeBron James and Eric Bledsoe - something 2K's lawyers have suggested was a deliberate move to then squeeze money out of them.
Now, Take-Two has submitted its defence (originally reported by Hollywood Reporter)- and essentially argued it had the right to depict players as they appear in real life, tattoos and all. The publisher claimed the appearance of tattoos in its franchise was fair use as "they only are displayed when the players on whom they are inked are selected from the over 400 other NBA players that are available".
Take-Two also argue the tattoos are not clearly shown nor are they the focus of players' attention.
Should Solid Oak win the lawsuit, there could be ramifications for other video games franchises depicting real life people, particularly in sports franchises, Take-Two has also said. Game developers and publishers might need to pay tattoo artists for using their tattoos in a game.
"If Take-Two's motion is denied, Solid Oak will be able to use that decision to shakedown each of the publications and television programs in which those players have appeared, as well as any other video game publisher that depicts the Tattoos," Take-Two's court brief states.
"It would be illogical to allow Solid Oak to seek rents each time that a player bearing one of its tattoos commercializes his likeness, or worse, appears in public, and therefore arguably 'publicly displays' the Tattoos under copyright law. We know of no case reaching such a result. Doing so here would set a bad precedent affecting all bearers of tattoos and the companies that creatively depict them."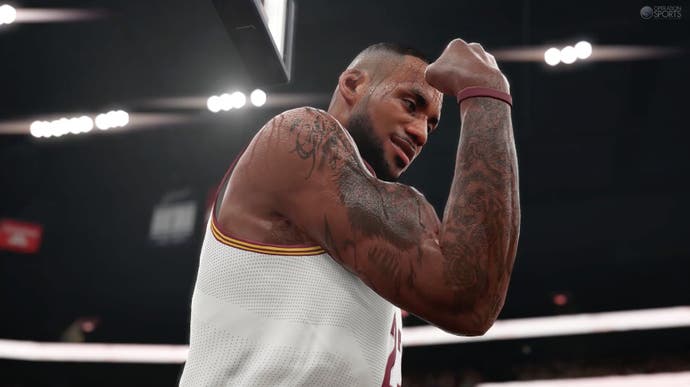 Solid Oak previously asked Take-Two to pay $819,500 for use of the tattoos in the 2014 and 2015 editions of NBA 2K, or a lump sum of $1.44m for a perpetual license that would cover the series from 2016 onwards. Solid Oak says its hand was forced after its offers were refused.
This isn't the first case of a videogame being sued over a tattoo. In 2012, an artist sued THQ for including an "exact replica" of a lion he tattooed on a UFC fighter. The lion tattoo appears on the midriff of UFC's Carlos Condit in UFC Undisputed 3. The artist had copyright protection for the artwork and claimed THQ had not asked for permission to use it. The case was settled out of court.
There is currently no law in the US to copyright tattoos.
The next step in Take-Two's battle will be a response from Solid Oak. The case continues.