PS4 exclusive Until Dawn finally has a release date
Prison Break and Arrow star Peter Stormare joins cast.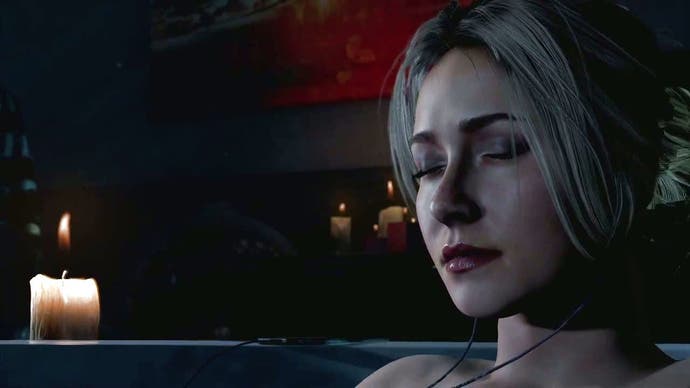 PlayStation 4-exclusive interactive horror Until Dawn will finally launch in the UK on 28th August.
It's been a while since we last saw Until Dawn and even longer since it was first announced. Sony initially revealed the title for PlayStation 3 all the way back at Gamescom 2012, when it was shown off as a PlayStation Move game.
It has since been rejigged for standard controls and smartened up for Sony's newer console.
While difficult to tell from the brief teaser below, it looks like UK developer Supermassive Games has given the game more of a mature edge - it was initially unveiled as a somewhat tongue-in-cheek teen slasher.
Having seen the game myself back in 2012, it is difficult to forget lines of dialogue such as, "When you go down in the woods today," and, "It's so cold right now my tongue will get stuck to your flagpole." But I am trying my best.
Regardless, it looks like Until Dawn's story is still as old as it comes - a cabin in the woods full of teens out of contact with the outside world, with supernatural forces picking them off one by one.
The game will adapt to your choices, and who survives is up to you.
Supermassive's teaser also shows off Prison Break and Arrow actor Peter Stormare, a new cast member for the game which already stars Heroes and Nashville star Hayden Panettiere, plus Agents of SHIELD's Brett Dalton.
Pre-order the game now and you'll get an exclusive scene. Standard, Extended and Steelbook editions of the game will be available, but what each will contain has yet to be confirmed.
Here's how Until Dawn is looking: