Project Zomboid developer robbed
"Major set-back" threatens game.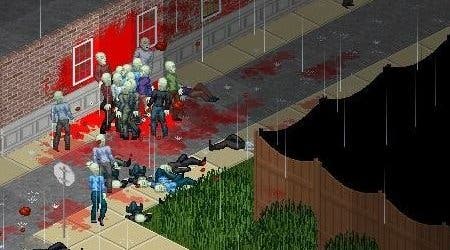 PC game Project Zomboid suffered a huge blow over the weekend after the Newcastle-based indie developer behind the game was burgled.
Two computers containing the majority of the work done by The Indie Stone for the game's upcoming update were stolen from the flat where two of the creators live and work.
Writer Will Porter described the incident as a "major set-back" in an update on the Project Zomboid blog posted just hours after the robbery occurred.
"Project Zomboid was regularly backed up from machine to machine, but rarely - sadly and infuriatingly - externally," he wrote.
"We have lost an awful lot of work. Mash and Binky don't even know this has happened yet."
In a series of tweets made immediately after the theft was discovered, Chris "Lemmy" Simpson - one quarter of the development team - suggested The Indie Stone was finished. The Tweets, which contained angry responses from fans, have since been removed.
"Chris (Lemmy) is quite distressed to be honest - we're still dealing with something that was discovered little over an hour ago," Porter continued.
"After his tweets on the subject we both agreed it'd be best if I wrote a blog here to calm fears. He clearly isn't able to currently. (It's also probably worth saying that there were no PZ player personal details etc. on the machines)."
Now, the future of the zombie survival RPG is under threat - but The Indie Stone vowed to continue.
"This will clearly severely delay the next update, which was very near completion. I personally only just finished my work on it today (one of the final things on the 'to-do' list) and had it ready for input tomorrow.
"Project Zomboid, however, will come back stronger."
Project Zomboid follows a similar rolling development process to that of indie sensation Minecraft. Those who subscribe (via digital distribution service Desura) to the game get access to every stage of the game's development. Alternatively, you can buy directly from the Project Zomboid website.