Portal 2's Move-based In Motion DLC gets a free co-op campaign
So far only out in North America.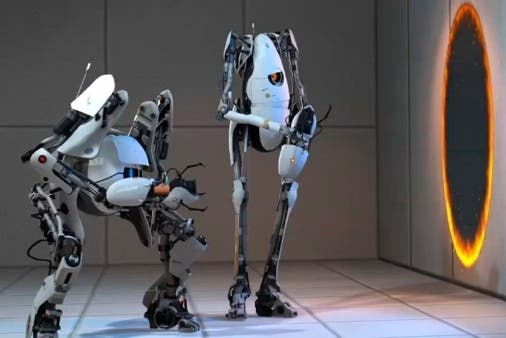 Last autumn developer Sixense built some PlayStation Move-based DLC for Portal 2 entitled In Motion. Now, the studio is adding free DLC to the DLC in the form of an all new co-op campaign called Non-Emotional Manipulation.
Available today, the add-on is actually a patch for the DLC, so you'll automatically download it without the fuss of searching for it on the PSN store. As detailed on the US PlayStation Blog, Non-Emotional Manipulation supports both split-screen, online play, and even cross-play with owners of the Portal 2 MotionPack on PC.
Unfortunately, this expansion has only been announced for North America so far. Then again, the original In Motion DLC came to European shores only one week after North America, so this could very well be the case again. I've reached out to Sixense for more info on that and will update as I hear back.