Pokémon Sword and Shield's brand new Mythical monster revealed
UPDATE: See Zarude's debut in upcoming film Coco.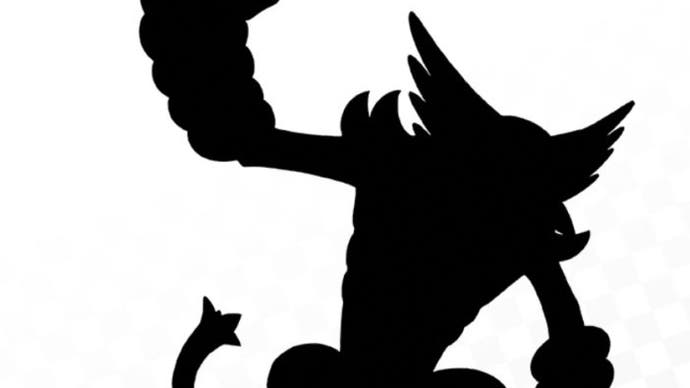 UPDATE 28/2/20: Zarude, the newly-revealed Mythical monkey Pokémon, had something of an underwhelming introduction yesterday when he popped up via in-game footage from Pokémon Sword and Shield. Now, there's a trailer for his movie debut - and it's much more of an entrance.
Of course, Zarude will be the star of upcoming Tarzan-inspired Pokémon film Coco - whose trailer below just casually drops in a Shiny Celebi too.
Zarude looks like he acts as a guardian of the rainforest - and him being a long-lost creature only found deep within it would fit his Mythical status. Here he is in action:
---
ORIGINAL STORY 27/2/20: The Pokémon Company has revealed Zarude, an all-new Mythical creature which will debut in Nintendo Switch games Sword and Shield.
Zarude is described as the Rogue Monkey Pokémon, an angry-looking baboon with vines wrapped around its wrists. Its typing is Dark/Grass, and it has the existing ability Leaf Guard.
It'll be available for the first time sometime later this year via a future update to Pokémon Sword and Shield. (There's no word yet on whether you'll need the games' upcoming Expansion Pass to get it.)
There are many simian Pokémon in the Pokédex already - and to be honest, for a Mythical, there's something rather everyday looking about this fellow.
Mythical Pokémon make up around 20 species of the near 900 in Pokémon overall - so the reveal of one is a big deal, and today's announcement has been timed in favour of the franchise's annual Pokémon Day.
This is the first new Mythical Pokémon since the masterful reveal of Meltan, AKA "Nutboy" back in September 2018, whose design debuted for the first time worldwide as a huge surprise in Pokémon Go, before becoming available by linking Pokémon Go and Let's Go a few months later.