Pokémon anime put on hold
New episodes replaced with re-runs.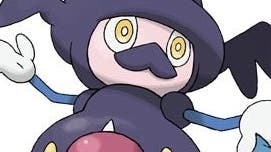 Production on Pokémon's anime TV series has been shut down during the coronavirus crisis.
The long-running series has been on air in Japan since 1997, with more than 1100 episodes have been produced so far.
But from next week, Anime News Network reported, the series will go into its own lockdown as the latest adventures of Ash and Pikachu are replaced by old re-reruns.
<番組からのお知らせ>
新型コロナウイルスの感染拡大にともなう「緊急事態宣言」の発出を受け、
安全に十分配慮した上での番組制作を行うため、
一時的に、一部の制作作業を見合わせることにいたしました。
これに伴い、来週以降の「ポケットモンスター」は再放送となります。

— アニメ「ポケットモンスター」公式 (@anipoke_PR) April 19, 2020
The previously-scheduled 1110th episode - "A Massive Panic! Sakuragi Park!!" - for 26th April will now be shown at a later date.
Ash, Pikachu and the oddly-named new companion Go are currently trekking the Pokémon globe in the latest series which also encompasses Pokémon Sword and Shield's region of Galar.
The latest season is yet to debut in English but, while you wait, the YouTube-exclusive spin-off series Pokémon: Twilight Wings is still ongoing. After watching the first episode, Emma deemed it "utterly charming".