PlayStation is touring the UK to promote PSVR in the run-up to Christmas
Coming to a shopping centre near you.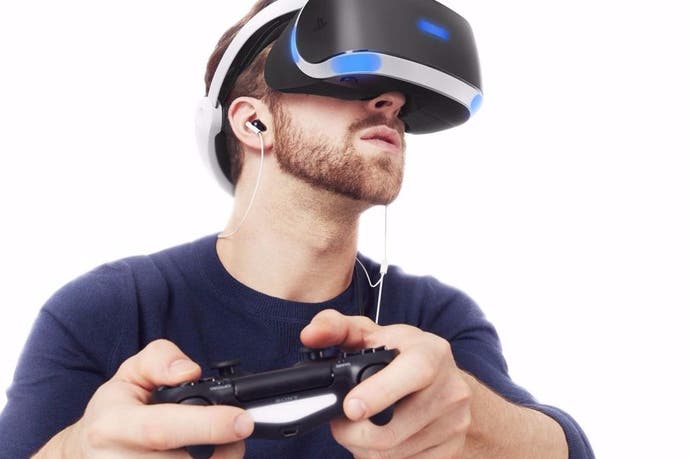 Sony has announced that it'll be taking PlayStation VR on the road, visiting 10 UK cities in the run-up to Christmas.
PlayStation's Live The Game tour, to give it the event its full, official name, begins on October 25th, and runs right through until December 19th. It will be making stops at shopping centres in Cardiff, Reading, Newcastle, Birmingham, Southampton, Milton Keynes, Manchester, London, Glasgow, and Nottingham.
PlayStation VR is positioned as the star of the show, and visitors will have the chance to test out the likes of Real Driving Simulator, GT Sport, Superhot VR, and Moss. Outside of VR, FIFA 18 will be on-hand to entertain the masses, as will Knowledge is Power - the new PlayStation 4 quiz game that can be played using your phone. Sadly, things are a little less thrilling for those in the Cardiff area - only GT Sport will be available to play here.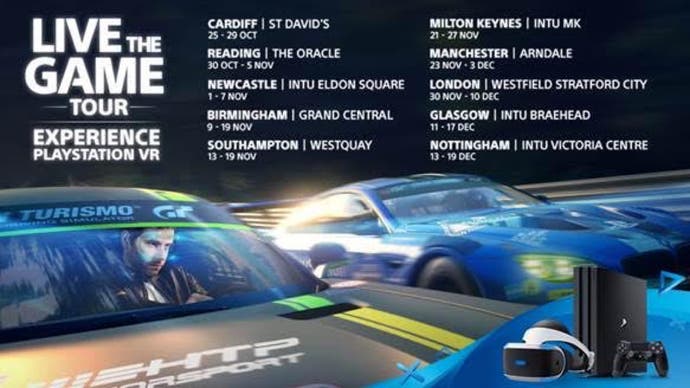 Should you wish to give PSVR a whirl, or simply get out of the house, the complete tour schedule is available in unexpurgated detail on Sony's Try PSVR website. Alternatively, it's available in somewhat truncated form below:
October 25th-29th: St David's, Cardiff
October 30th-November 5th: The Oracle, Reading
November 1st-7th: Intu Eldon Square, Newcastle
November 9th-19th: Grand Central, Birmingham
November 13th-19th: Westquay, Southampton
November 21st-27th: Intu Milton Keynes, Milton Keynes
November 23rd-December 3rd: Arndale Centre, Manchester
November 30th-December 10th: Westfield Stratford City, London
December 11th-17th: Intu Braehead, Glasgow
December 13th-19th: Intu Victoria Centre, Nottingham
This flurry of activity is tied to the new PSVR Starter Pack bundle, which launches on October 24th. It includes a PSVR, the PlayStation Camera, and a copy of PlayStation VR Worlds for £349.99 - and if you get one by October 31st, GT Sport should be tossed in for free.