PopCap reveals a release date for the now free-to-play Plants vs. Zombies 2: It's About Time
Exclusive to iOS at launch.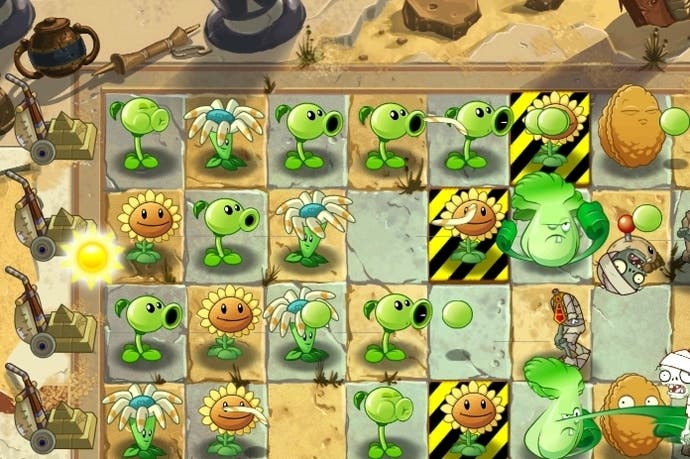 PopCap Games' long-awaited sequel to the excellent Plants vs. Zombies will launch next month and - at least initially - be exclusive to iOS devices.
Plants vs. Zombies 2: It's About Time will sprout on the App Store worldwide on 18th July.
Much has changed. As its title suggests, It's About Time sees the action move from Crazy Dave's front lawn to Ancient Egypt, the Wild West and Pirate-filled seas.
Now free-to-play, the game will let you spend real-world money on upgrades and other in-game items. Still, the "vast majority of the game will be entirely free", PopCap said.
Even the Plants vs. Zombies mechanic has been tinkered with - you can now jab your thumb and fingers at the zombies themselves, via "all-new touch-screen power-ups that enable players to 'break the fourth wall'." Hmmm.
It's worth remembering that Plants vs. Zombies' original creator George Fan was laid off last summer along with 50 other employees, just a day after Plants vs. Zombies 2 was announced.
There's a new 3D-rendered trailer to look at below, although the in-game screenshot just above offers a much better look at what the game will actually be like. Plants vs. Zombies 2's visuals have been cute-ified, although the overall style and game layout remains largely familiar.