Overwatch Anniversary event this coming Tuesday
UPDATE: Blizzard shares glimpse of new Arena maps.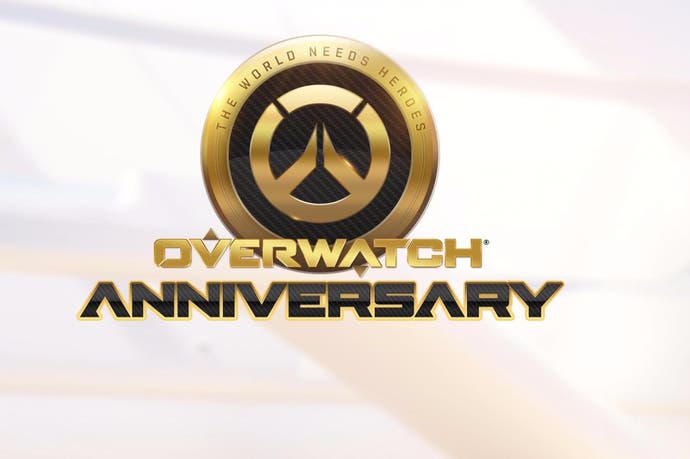 UPDATE 2PM BST: Three new Arena maps: that's what we're getting! And Blizzard has shared a glimpse of them on Twitter.
One appears to be Dorado-themed, another based on Eichenwalde, and the final one on Anubis, perhaps.
Here's a sneak peek at three new ARENA MAPS coming soon to our Overwatch Anniversary celebration.

The party begins May 23! 🎉🎂 pic.twitter.com/umXbr0bq7k

— Overwatch (@OverwatchEU) May 18, 2017
ORIGINAL STORY 11AM BST: It's been a year - Overwatch has nearly been live for a whole year! And there will be an in-game Overwatch Anniversary event to celebrate.
The Overwatch Anniversary event goes live this coming Tuesday, 23rd May. It's not clear what the event will entail but presumably new loot box content and... maybe a new map? It's unlikely we'll get a new character so soon after Orisa.
In addition to the anniversary event there will be a free Overwatch weekend 26th-29th May on all three platforms. This allows anyone without the game to play Overwatch for free, retaining all progress they make into the full game if they decide to buy it.
There will be a Game of the Year edition of Overwatch available to mark the occasion. It packs 10 extra loot boxes plus the old Collector's edition character skins (Blackwatch Reyes, Strike-Commander Morrison, Overgrown Bastion, Security Chief Pharah and Slipstream Tracer).
The GOTY edition also grants some content in other Blizzard games. There's Tracer for Heroes of the Storm; a baby Winston pet for World of Warcraft; Mercy's Wings for Diablo 3; in-game portraits for StarCraft 2; and card-backs for Hearthstone.