Off the streets and onto the dancefloor: the lasting impact of Streets of Rage's soundtrack
An audience with one of video game's greatest composers.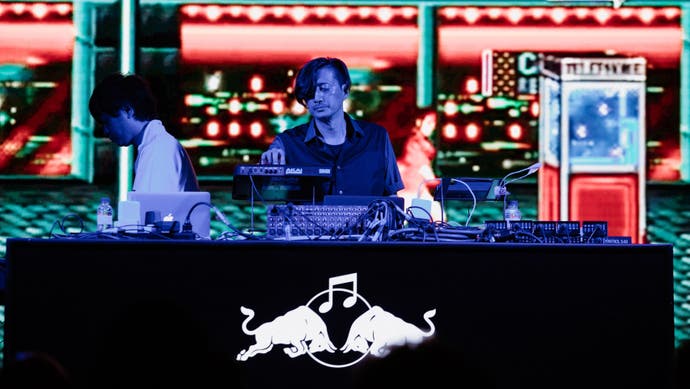 It's 2018, I'm in a packed club in Paris' 3rd arrondissement, and it is kicking off. Two DJs stand ahead of the crowd, throwing out snippets of FM synth stabs and effects, and people can't get enough of it; next to me, one fan keeps screaming 'grraaaaand upppppppperrrr'. By the time the night is through, he shouts it as loud as he can at least 30 times over.
We've all been brought together here - all thousand or more of us - to see two famed composers performing perhaps their most celebrated work; Yuzo Koshiro and Motohiro Kawashima, along with the pulsing, hi-NRG soundtrack to 1992's Streets of Rage 2. For over an hour, the nostalgic embrace of their melodies takes us on a journey covering everything from beautiful beaches and beaten-up bridges to rowdy elevator ascents and bulldozer chases.
What is it that makes Streets of Rage's soundtrack so special? Their pulsing beats and melodies were more than just the backing to a series of scrolling beat 'em-ups. This music managed to encapsulate an entire decade of various dance genres across just three video games. They covered everything from 90s house, trance and techno to intense drum 'n' bass, jungle and gabba music, and the impact on a young, impressionable audience has been profound.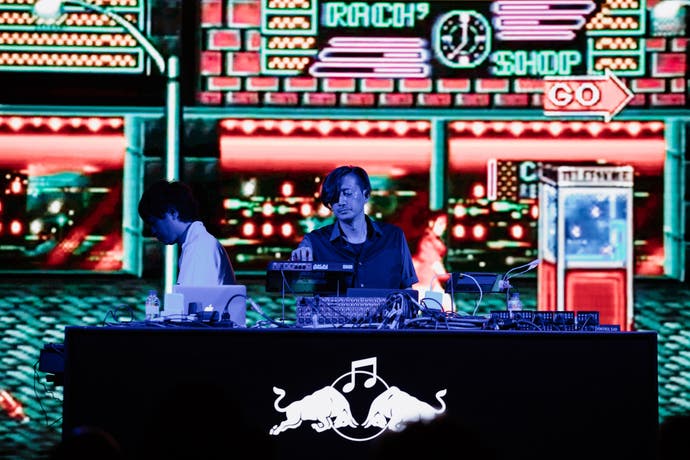 Yuzo Koshiro and Motohiro Kawashima made the Mega Drive, and its Yamaha YM2612 chip, sing. Their soundtracks are still widely regarded today as some of the greatest and most influential pieces of video game music ever created.
I meet with Yuzo Koshiro and Motohiro Kawashima the next day after their live DJ performance in Paris. It's been one of many performances in the last year as part of Red Bull's Diggin' In The Carts tour, which started life as a radio show and documentary series hosted by Nick Dwyer to shine a spotlight on Japanese video game composers. It certainly seems to be working, judging by attendance figures for the shows.
"We could have never imagined this," Koshiro tells me. "When we were making this music, we wanted to instil techno and electro music into kids and have it spread rapidly - or maybe you could say introduce techno music into video games. We believed it was like planting seeds of music into people's minds. We talked about this at the time we were composing."
Large smiles stretch across the faces of Koshiro and Kawashima as they recall last night's performance. Starting with the title music from the first Streets of Rage game, their live DJ set covers almost every stage from the series, brought to life by the visuals playing behind them. Whether it's the slow waves upon the shore of the beach in stage 3 from the first game or the Alien homage in Streets of Rage 2, the visuals amplify the incredible experience of me and a full room of fans reliving some of the most cherished moments from our childhood. Maybe that explains all the screaming and hysteria that met the performance last night.
"People playing games are emotionally involved in games. When we play games, sound effects get us excited, right? I use the sounds to reproduce the experience," Koshiro says. "As video game music is something you will hear continuously while you are playing the game, the music will stay with you. The better the music is, the more possible it is for the game to become a big hit."
Koshiro's knowledge of programming meant he was able create his own unique software and fully utilise the power of the Sega Mega Drive's sound chip. The best example of this is the Automated Composing System used in Streets of Rage 3, a piece of software created by Yuzo that randomly generated experimental sound sequences.
"I could make music using programmes I created. Even though at that time the hardware was limited, I was able to use it freely," Koshiro says.
"If composers cannot program, the sounds from techno and house music cannot be used in games - but my programming skills meant I could do it and create those incredible sounds. This is what made the soundtracks different from other composers at the time."
Koshiro has always been a talented musician - he studied under none other than Joe Hisashi, famous for his scores for Studio Ghibli and the films of Takeshi Kitano among others, and has freelanced with Nihon Falcom on the Ys series - and his is a name that's become celebrated ever since his 90s work. Kawashima's name is less well-known, however. There are many that still believe the music in the Streets of Rage series was the work of Koshiro alone.
Whilst Yuzo did compose the music for the first Streets of Rage on his own, Motohiro Kawashima joined him for the second and third games. The addition of a second composer resulted in a more diverse soundtrack than their predecessors. Kawashima's fondness for experimental and heavier sounds are gradually unleashed as the game progresses stage by stage. These influences are felt most heavily in tracks such as Shiva's boss theme, Jungle Bass and Expander - the latter of which is Kawashima's favourite track from the series, and the best-received song at the show.
The intensity of these tracks, as well as Kawashima's compositions on Streets of Rage 3, make them the perfect accompaniment to the dance floor. But despite the room's positive response as tracks such as Bulldozer and Cycle appear in the set, Streets of Rage 3 didn't receive as warm a welcome from fans at the time of its release. The use of the Automated Composing System resulted in a soundtrack that was much heavier and more experimental - too experimental for some.
"I wanted to experiment to see if it would work using distorted drum sounds in games. I asked Koshiro-san and he let me use them," Kawashima says.
This creative new way of composing was a natural fit for Kawashima. His passion for thinking outside of the box is and wanting to do something unique is perfectly demonstrated when I ask him what advice he would give to budding composers.
"Create music you have never heard before," he says, smiling.
"Basically I always wanted to use FM, rock and distorted sounds in the games. Usually games at that time used nice-sounding synthesizer sounds but I wanted something dirtier. I generally like dirtier and distorted kinds of sounds."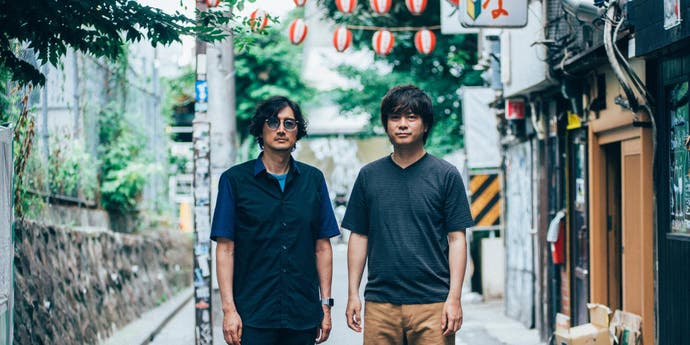 After the release of Streets of Rage 3 the franchise lay dormant for 24 years, until the surprise announcement of a sequel in August this year. But for many fans, it simply won't be a true Streets of Rage game without the involvement of Yuzo Koshiro and Motohiro Kawashima. At the time of writing, the highest rated comment on the Streets of Rage 4 trailer is simply: 'YUZO KOSHIRO PLEASE'.
"It makes us so happy that people think about our music and the game together," Motohiro says. "We are very pleased."
Of course, the biggest question on the mind of every Streets of Rage fan right now is will the composers be involved? That is something that, for now, will remain a secret.
Whether Koshiro and Kawashima will be involved or not, the challenge for the game's composers will remain the same: how do you replicate the success of a soundtrack that was so rooted in the music of its time? For the developers of Streets of Rage 4, finding the right balance between appealing to hardcore fans of the series whilst ensuring it holds its own as an original new title will be a challenge in its own right.
"Regarding the former Streets of Rage series, we wanted to make the latest music at the time and that just happened to be 90s music. The choice in this case would be make something new, continue with the 90s music or find a middle ground," Koshiro explains.
As well as setting the bar for video game music composition, the Streets of Rage soundtracks have directly influenced some of the world's biggest musicians and producers. They're also managing to fill rooms at some of the most iconic dance floors, concert halls and music festivals all over the world. I think that's pretty cool - especially for a video game series released over 25 years ago.