Now you can celebrate Mario's 35th anniversary with Mario Jenga
Blockage buster.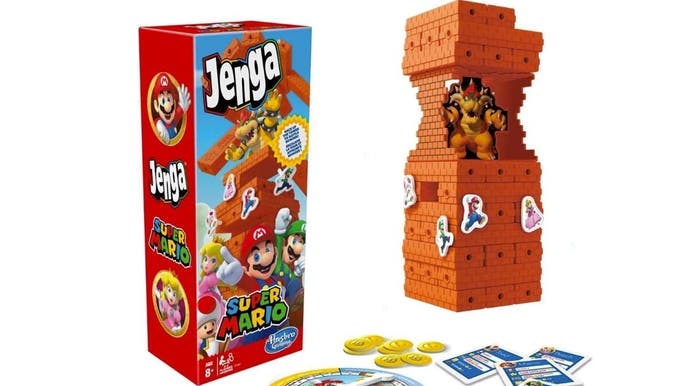 Board game maker Hasbro is joining this year's Mario festivities with a Super Mario version of Jenga.
A fresh version of its Super Mario Monopoly set will also be issued, featuring artwork and locations from numerous games in the 35-year-old series (thanks, Comicbook).
In Jenga: Super Mario, each player is given a character who must try and climb the tower of blocks before its pieces are removed.
"Spin the spinner to find out the next move: How many layers to climb, how many blocks to remove and stack, whether to collect coins, or whether the game will reverse directions," Hasbro's description reads. "It's a battle to the top as players move their own pegs up and their opponents' pegs down, all while trying not to make the tower crash."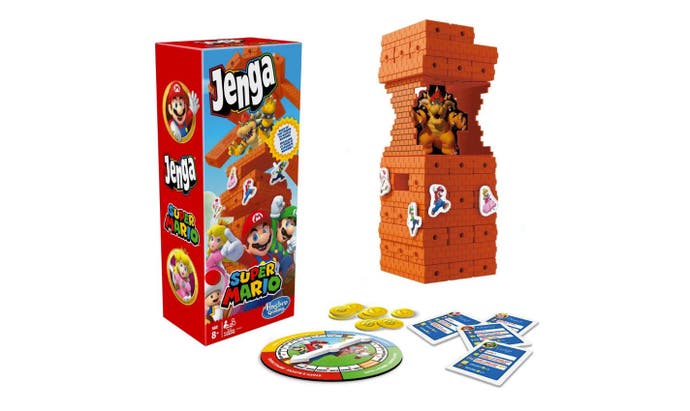 Meanwhile, Monopoly: Super Mario Celebration! features a tour of locations beginning with World 1-1 of the original Super Mario Bros. - the game whose 35th anniversary Nintendo is celebrating.
Mid-range properties include Super Mario Sunshine's Delphino Plaza and Super Mario Galaxy's Bowser's Galaxy Reactor. Park Lane and Mayfair are New Donk City (fair, I suppose) and... Bowser's Kingdom? Really? Peach's castle was robbed.
I like the fact that houses are replaced by mushroom-shaped Toad House designs, while hotels are pink Peach castles - ah, there we go. There's also an electric yellow question mark block which makes noises.
Both games launch on 1st August.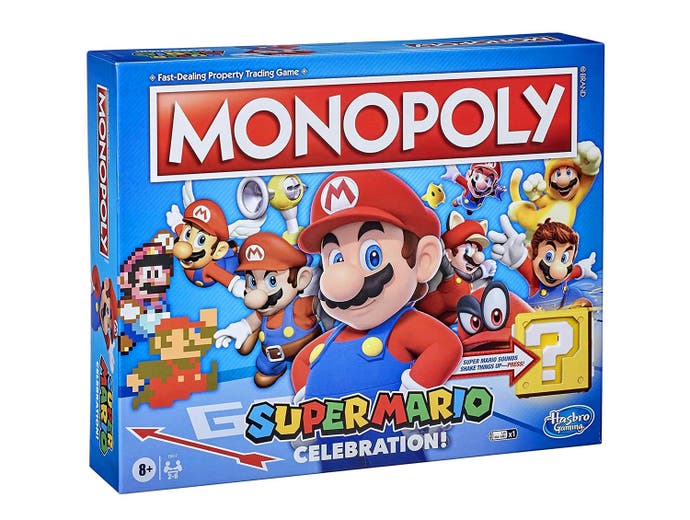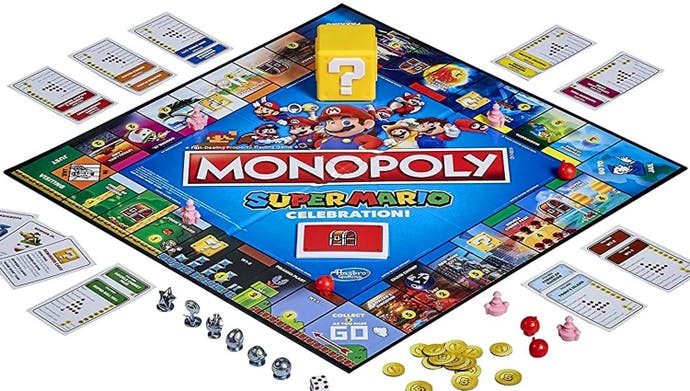 Nintendo is going all-out with its Mario 35th anniversary celebrations. While we sadly won't see the opening of Universal's Super Mario Land, we will get new versions of several classic Mario games, including some of those mentioned above. There's also a new Paper Mario game, out today.