No sign of controversial Assassin's Creed Odyssey DLC in February update
Level cap increase and more detailed.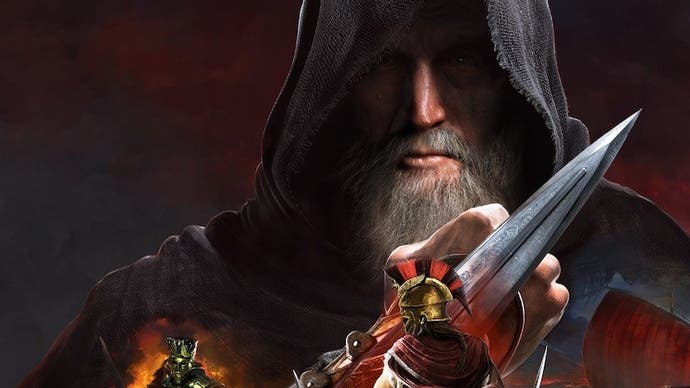 Assassin's Creed Odyssey's controversial DLC storyline is nowhere to be seen in the game's latest regular monthly update.
In past months we've previously been given an early glimpse at what's next in Odyssey's Legacy of the First Blade DLC arc. But February's video makes no mention of the DLC or the changes currently being made to the ending of its second episode.
Ubisoft said last month it would adjust the ending in response to a storm of fan fury, with many upset their character was forced into a romantic relationship which resulted in a baby regardless of their choices up until that point.
Ubisoft also said it would be keeping the feedback in mind when producing the DLC's third and final episode. We're still to hear a final release date for that.
With no sign of that this month and no word when the second episode's changes are on the way, it feels like Ubisoft is taking a little longer than expected in order to make those adjustments.
What we will get in February, though, should keep fans occupied in the meantime. As previously announced, February will bring New Game Plus to Assassin's Creed Odyssey, letting you start over while keeping your gear, upgrades, currency and abilities.
The game's level cap will be increased yet again - this time all the way up to 99. There will soon be 22 more fast travel points on the map, a further two mercenary ladder tiers to climb, and the game's photo mode will allow you to add frames.
Cosmetic DLC packs include a shark-themed set and one designed around that bloody Kaldonian wild boar that's so annoying to kill.