The final Wii U will roll off Nintendo's production line this week
UPDATE: Nintendo confirms Wii U production end. UPDATE 10/11/16: Nintendo has at last confirmed the end of Wii U production.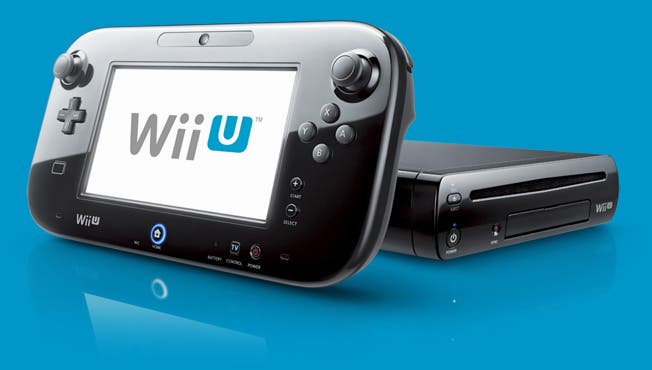 Nine days ago Eurogamer reported the final Wii U model would roll off of Nintendo's production line that following Friday.
A day later, Nintendo publicly denied our report. "There is no change to our continuing [Wii U] production," a spokesperson told Japanese site IT Media (thanks, Kotaku). Wii U ending production "was not true", the spokesperson said, and "even though the Nintendo Switch is slated to go on sale, [Wii U] production is scheduled to continue."
Today, Nintendo's official site has been updated. It reads: Wii U "production is scheduled to end".
Production, of course, can mean anything Nintendo wants it to - the physical manufacture of Nintendo's final Wii U unit, the packaging of the final box, the shipment of its order to Nintendo's warehouse.
But the final Wii U has now been physically made, and this era of Nintendo's hardware is - now officially - over.
---
UPDATE 1/11/16: Nintendo will end Wii U production this Friday, multiple sources have confirmed to Eurogamer. At the last official count, as of 30th September, Nintendo had shipped 13.36m Wii U consoles. The Wii U's final tally will likely now be only slightly more.
For comparisons sake, GameCube sold 21m. N64 sold 32m. Wii sold 101m.
Nintendo's Japanese production line will shut down for the last time this week after the final deadline for orders passed yesterday, Eurogamer understands. Only a small number of further orders were placed.
Wii U launched back in November 2012 and quickly shifted a couple of million units, although sales have been steady to slow ever since.
For the 12 months ending 31st March 2017, Nintendo forecasted it would ship just 800k Wii U units. 560k of those had already been shifted as of 30th September, suggesting a further 240k will have been produced since then, as of this Friday, to round out the console for good.
The last year or so has seen Nintendo, behind the scenes at least, shift its focus to the future. The company's upcoming Nintendo Switch console is still four months away from launch.
Nintendo has said it won't reveal more Switch details until an event on 13th January, although Eurogamer has pinned down the fact it will have a 6.2" 720p multi-touch screen.
Nintendo declined to comment when contacted about this article.