Nintendo serves up Mario Tennis Aces pre-launch tournament dates
Beta mark your calendar.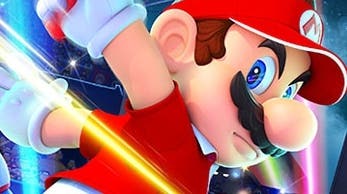 Mario Tennis Aces will launch for Nintendo Switch on 22nd June, but you'll be able to try it yourself several weeks earlier via a pre-launch online tournament.
It's a kind of beta, in other words, similar to that received by Splatoon 2 and Arms last year.
You'll be able to try this serving of Mario Tennis Aces from 3pm UK time on Friday, 1st June until midnight UK time on Sunday 3rd June.
Four characters will be featured - Mario, Peach, Yoshi and Bowser - with five more unlockable (no word on what they are). Single-player will also be available, although you will still need to be connected online.
Tempted? Playing the tournament demo will let you pocket Mario's dungarees to wear in the main game.