Microsoft confirms first Xbox One games to support its free Series X upgrade scheme
EA doing its own thing.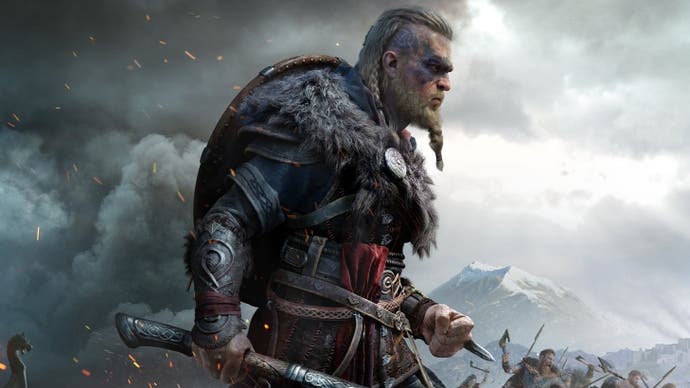 Following its big third-party Xbox Series X blow-out earlier today, Microsoft has revealed the first batch of games that will support its previously announced Smart Delivery scheme - enabling owners of specific Xbox One titles to upgrade to the shiny Xbox Series X versions for free.
As of today, ten games have been confirmed to support Smart Delivery, and that's on top of Microsoft's first-party titles, which will automatically qualify. We already knew CD Projekt's Cyberpunk 2077 would take advantage of the feature, but now you can add a broad selection of other games to the list, ranging from huge blockbuster offerings like Assassin's Creed Valhalla to more intimate affairs, such as gorgeous 1930s tropical adventure Call of the Sea.
Here's the full list of third-party Smart Delivery games revealed so far:
The Ascent (Curve Digital)
Assassin's Creed Valhalla (Ubisoft)
Call of the Sea (Raw Fury)
Chorus (Deep Silver)
Cyberpunk 2077 (CD Projekt Red)
DiRT 5 (Codemasters)
Scarlet Nexus (Bandai Namco)
Second Extinction (Systemic Reaction)
Vampire: The Masquerade - Bloodlines 2 (Paradox Interactive)
Yakuza: Like a Dragon (Sega)
EA, meanwhile, has also announced it will be offering a free next-gen upgrade for Madden NFL 21, but it appears to be taking a different tack to other publishers; rather than providing the ability to upgrade to the Xbox Series X version at any time through Smart Delivery, the publisher is restricting upgrades to a limited window.
To qualify for its offering, you'll need to purchase the Xbox One version of Madden NFL 21 by 31st December this year and your Xbox Series X upgrade must be completed by 31st March 2021, otherwise you'll be forced to do the classic double dip dance instead.
Minus EA's needless convolutions, that's a promising start for Microsoft's Smart Delivery feature, with a decent spread of publishers accounted for. No doubt more titles will be added to that list as the Xbox Series X's "holiday 2020" launch draws nearer.