Meet and beat Eurogamer in East London next week
Virtua Fighter 5 Final Showdown and Ni No Kuni to feature at our next community night.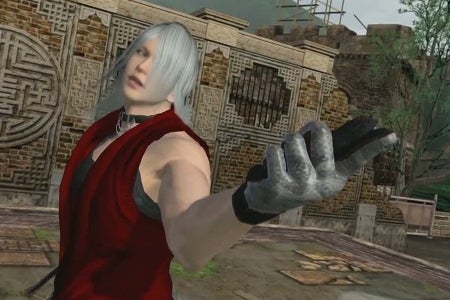 Booze and fisticuffs make for a typical Monday night out in East London, but Eurogamer's next meet-up allows you to scuff some fight sticks rather than bloodying your knuckles as we present a chance to play Virtua Fighter 5: Final Showdown ahead of its release early next month.
We're all meeting at Shoreditch's Villain bar next Monday, 28th May, from 6pm onwards. It's a venue that comes complete with a handful of consoles as well as a big-screen projector. Sega's been kind enough to grant us early access to the special edition of Virtua Fighter 5, which introduces Jean Kujo and sees the return of heavyweight Taka-Arashi as well as a suite of tweaks and that is, if you ask certain Eurogamer members (that's me - hello!), the best example of digital pugilism that there's EVER BEEN.
There's also a more sedate offering in the shape of Ni No Kuni, and Namco's kindly offered the chance to get a peek at the localised build of the Studio Ghibli-endorsed RPG that's launching early next year. Proper pretty, it is. .
Oh, and if none of that takes your fancy you could always just come along for a drink. We'll be down there from 6pm and will be sticking around until our Shun Di's defeated everyone in the room/we get booted out. You can find more details on the Facebook page, or you could just head down to 89 Great Eastern Street at any point on the night of Monday, 28th May.